I know some people are intimidated by the thought of making their own frosting. Seriously .... It is one of the easiest things in the world to make. In my personal opinion, it tastes better than any of that canned stuff. Don't get me wrong, there's a time and place for everything - but when you want a little something more - homemade is the way to go! Spread it on your favorite cake - homemade or boxed, or just stick a spoon in it .... I won't judge - it's all good to me!
Yield: about 3 cups
8 tbsp. (1 stick) real butter, softened
⅔ cup unsweetened cocoa powder
3 cups powdered sugar
⅓ cup milk
2 tsp. pure vanilla extract
Place the butter and cocoa powder in a large mixing bowl. Blend with an electric mixer on low speed until well combined. Add the remaining ingredients and mix on low speed for about 1-2 minutes. Stop the mixer and scrape down the sides of the bowl with a rubber spatula. Blend on low for 1 minute or until the frosting is light and fluffy. Add more milk or powdered sugar, if necessary - 1 tbsp at a time - to get the desired consistency.
Use to frost the cake, cookies, cupcakes or brownies of your choice.
Store in the refrigerator since this uses butter and milk.
I hope you enjoy!
Shared at these fun parties!
**Don't forget to link up YOUR Soup Recipes HERE**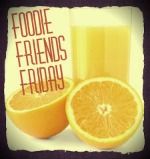 Copyright © Love Bakes Good Cakes 2012 All Rights Reserved