Raspberry Meringue Soufflé is a simple & de-light-ful
dessert made with fresh raspberries and a classic meringue topping.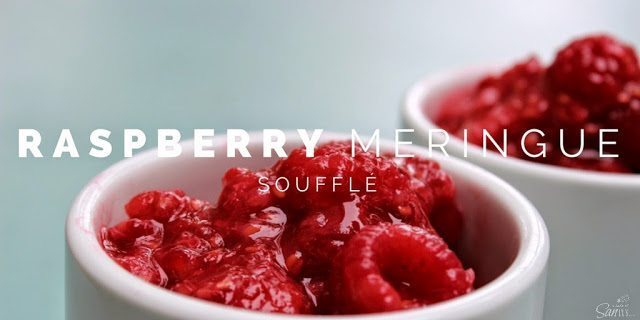 Hey friends, welcome back to Foodie Friday!
Where every 2nd Friday of the month I, Sandra from
A Dashof Sanity
, will be sharing one of my favorite recipes with the friends and
followers of Love Bakes Good Cakes.
I am all about dessert. All the time, anytime. Morning,
noon and night.
And I know I am a sugar addict. I am trying to slowly get
this under control, and eating lighter dishes is helping me ease my way into
enjoying the food I love, while not over loading on unwanted calories.
And this dessert fits the bill. Sweet and fresh, a
perfect combination for any dessert. I love to mix this together, the meringue
mellows out tartness from the raspberries.
So this is for all your dessert lovers out there that
might want something a little lighter.
Here are some of my favorite recent recipes, hope you come over and check them out.