More than 75 pancake recipes! Perfect for breakfast or dinner – This round-up includes so many great options to choose from!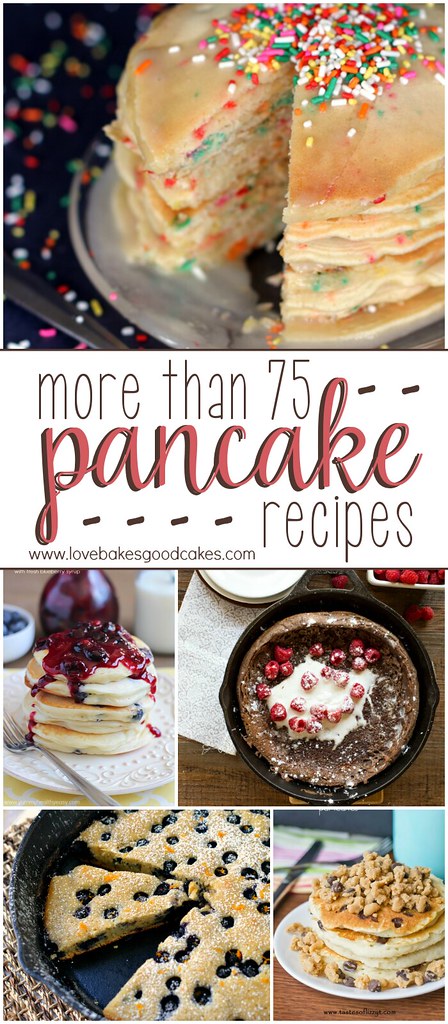 More than 75 Pancake Recipes Round-Up
With Pancake Day (aka Pancake Tuesday) only a few days away (it's February 17th this year!), it's only proper to share lots of fluffy and delicious pancake recipes! Thanks to some of my bloggy friends, I've gathered more than 75 pancake recipes for you to try! There is something for everyone! Enjoy!
Other Posts You May Enjoy: