More than 100 Strawberry recipes!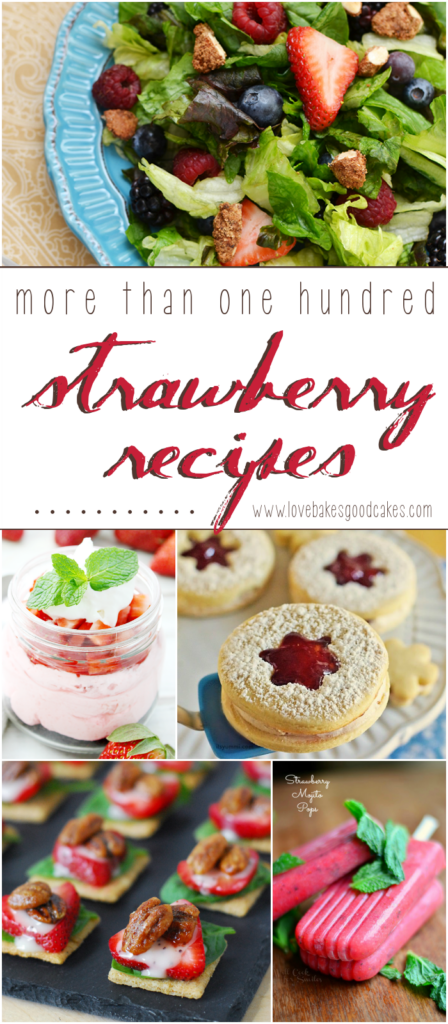 More than 100 Strawberry Recipes
Happy Easter, y'all! For me, fresh strawberries are one of the sure signs of Spring. My family often includes them throughout the season in our favorite desserts and even in a few of our main dish ideas!
Thanks to the help of my bloggy friends, I've gathered more than 100 recipes. You are sure to find plenty of great recipes with new ideas and inspiration to last you throughout the season.
Other Posts You May Enjoy: