This Cornbread Dressing is perfect for the holidays or Sunday dinner! Easy and delicious! #ad
Cornbread Dressing
I received products from Simply Homemade to facilitate this post. Any and all opinions expressed are my own.
I did it, y'all. I finally quit procrastinating last night and sat down and wrote out our menu for Thanksgiving. Since it'll just be us this year, we're keeping things on the simple side. After much deliberation, we finally decided to have a traditional dinner. I have asked Brian about a zillion times and he finally confessed that he would rather have a more traditional meal for Thanksgiving. Of course, we won't be having fifty side dishes and twenty pies like we would have if we had family with us. We'll be doing turkey, potatoes with gravy, a vegetable dish, rolls, a pie …. and obviously, dressing.
Come to think of it, when Brian mentioned wanting to have a traditional Thanksgiving dinner, he only mentioned the turkey and the dressing. Ha! I see where his priorities are! 😉
I'm not a huge fan of sage, so I keep the seasoning on the lighter side … if you like it, feel free to add more. Of course, you can always jazz this Cornbread Dressing recipe up by adding cooked and crumbled sausage, pecans and/or cranberries. It's easy to customize and it's soo, sooo good!
If this is your first time cooking Thanksgiving dinner, it can seem very overwhelming. Heck, it can be stressful for a seasoned cook! My friends at Simply Homemade have put together this handy little graphic with some great tips! It's printable too – just click the picture!
For even more great recipes and special offers, visit the Simply Homemade Facebook page! You can also visit the Simply Homemade website for more Simply Homemade products, a store locator and even more great recipes!
Other Posts You May Enjoy: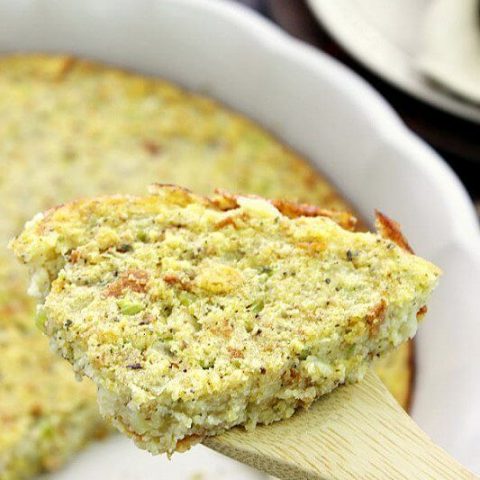 Cornbread Dressing
This Cornbread Dressing is perfect for the holidays or Sunday dinner! Easy and delicious!
Ingredients
1 package (15 oz.) Simply Homemade Baking Mix - Cornbread
Ingredients listed on box to prepare cornbread
2 tablespoons butter
1/2 cup chopped celery
1 small onion
2 eggs, beaten
2 cups chicken stock
1 tablespoons dried sage
salt and pepper to taste
Shortening or cooking spray for pans
Instructions
Prepare the Simply Homemade Cornbread Baking Mix according to package directions. Bake as directed in an 8x8-inch baking pan. Cool completely.
Preheat oven to 350F. Grease a 9x13 inch baking dish and set aside.
In a medium skillet over medium heat, melt the butter and saute the celery and onion until soft.
In a large bowl, crumble 3 cups of cornbread. Save the remaining cornbread for another use. Add the celery, onions, eggs, chicken stock, sage and salt and pepper to taste. Mix well. Transfer mixture to the prepared baking dish.
Bake at 350°F for 30-35 minutes.
Nutrition Information:
Amount Per Serving:
Calories:

280
Total Fat:

11g
Saturated Fat:

4g
Cholesterol:

94mg
Sodium:

609mg
Fiber:

1g
Sugar:

2g
Protein:

9g