Sometimes the best things in life really are simple. This Unstuffed Cabbage Roll Casserole is a little bit different and a nice play on traditional Cabbage Rolls. It is easy to prepare and very economical. Plus, there is no need to precook the cabbage! If your would like, you may also top the cabbage with another can of tomato sauce, to make it more like the traditional dish. We like to have this with a veggie, cottage cheese and some kind of bread on the side.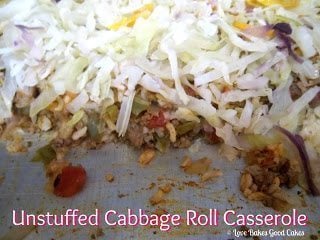 Unstuffed Cabbage Roll Casserole
Printable recipe
Yield:6-8 servings
1 lb. lean ground beef
1 medium green bell pepper, chopped
1 medium onion, chopped
2 cloves garlic, minced
1 can (14.5 oz) diced tomatoes, undrained
1 can (8 oz.) tomato sauce
1/2 cup uncooked long grain rice
1/2 tsp. salt
1/2 tsp. basil
1/2 tsp. oregano
1/4 tsp. pepper
16 oz. bag coleslaw mix or 1 small head of cabbage, shredded
1 cup (4 oz.) shredded Cheddar cheese, optional
Preheat the oven to 350° F. Meanwhile, cook the beef, bell pepper, onion and garlic in a skillet until meat is no longer pink; drain. Stir in tomatoes, tomato sauce, rice and seasonings. Spread in a greased 13x9x2-in. baking dish. Top with cabbage and the cheese, if desired. Cover with aluminum foil (spray foil with cooking spray if using cheese or extra tomato sauce) and bake for 1 hour and 15 minutes (75 minutes) or until the rice is tender.
Serve hot!
I hope you enjoy!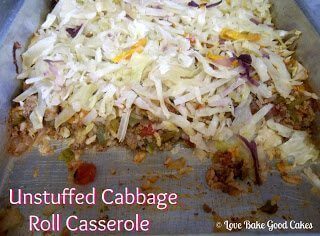 I want to thank everyone for making the first week of "All my Bloggy Friends are coming over to Party!" a success! There were 40 links shared. 🙂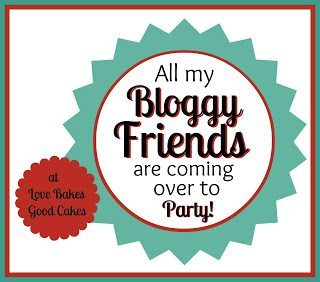 The 3 most viewed links last week were: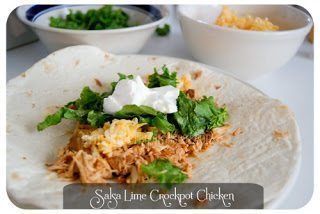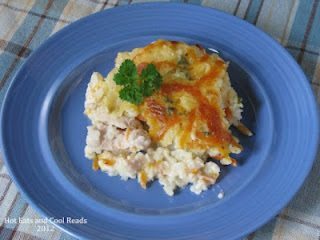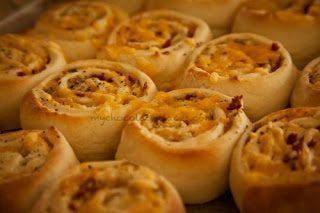 If you were featured and would like a button, please grab one from the left sidebar. Again, thank you to everyone who joined last week and I look forward to seeing what y'all bring this week!