As another year comes to a close, it's always nice to reflect on how the year went, how much we've grown, our accomplishments and the direction we want to go in the new year. When I started Love Bakes Good Cakes in February of 2012, I never imagined it would become what it has become! I truly love blogging and sharing recipes – and I feel blessed every single day knowing that this is what I get to do!
I have met some of the most awesome people through blogging. I've met people who encourage me to take big steps – sometimes bigger than I think I can take. You, my readers, and my bloggy friends have become some of my biggest cheerleaders in this blogging journey and I just can't thank you enough for all of your love, support and encouragement!
Let's take a look back at how much 2015 changed Love Bakes Good Cakes across social media …. I usually updates my stats on the 1st of every month – it's a nice to see how much growth there has been!
Looking at my stats, it's easy to see where I love to hang out! 🙂 If you're not following me on Facebook or Instagram, I would love to have you join me! I made the mistake of deleting a bunch of my Pinterest boards in the fall – trying to clean things up, and lost a bunch of followers in the process. Boo! So, you might wanna hop over to Pinterest and be sure you are following me!
Visit Love Bakes Good Cakes's profile on Pinterest.
I just made my first video for the blog not too long ago and I hope to make a few more in 2016 … there's quite the learning curve with making videos! Who knew?! I even made a quick video for this post!!
I'm not sure where 2016 will take Love Bakes Good Cakes, but I am excited to see! I have a few (BIG) things happening in the new year (I can't share it just yet!), and I know 2016 will be the best year yet! I do hope you'll continue to join me! Let's have a look at the recipes y'all loved in 2015 ….
#15 – Halloween Bundt Cake
This cake is just plain fun! "Oooh" and "aah" your guests with this impressive Halloween Bundt Cake! It is so colorful and it's easy to make!
#14 – Bacon Bombs
Bacon. Bombs. Need I say more? These Bacon Bombs are the perfect cheesy snack or appetizer idea! They're so popular, you better make plenty!
#13 – Miracle Pan Release
If you bake a lot, then you NEED this recipe! It's so much cheaper than using cooking spray, it works better and there are no chemical fumes! It does not leave the icky weird, black residue on the edges of your pans like cooking spray and it makes clean up a breeze! Readers RAVE about this recipe!!
#12 – Easy and Creamy No-Bake Peach Cheesecake
This Easy and Creamy No-Bake Peach Cheesecake is sooooo easy to whip together! You can easily change the flavor just by changing the gelatin!
#11 – Blueberry Crumble Bars
These Blueberry Crumble Bars are the perfect way to use up summer berries! Be sure to save this one – you'll be glad you did!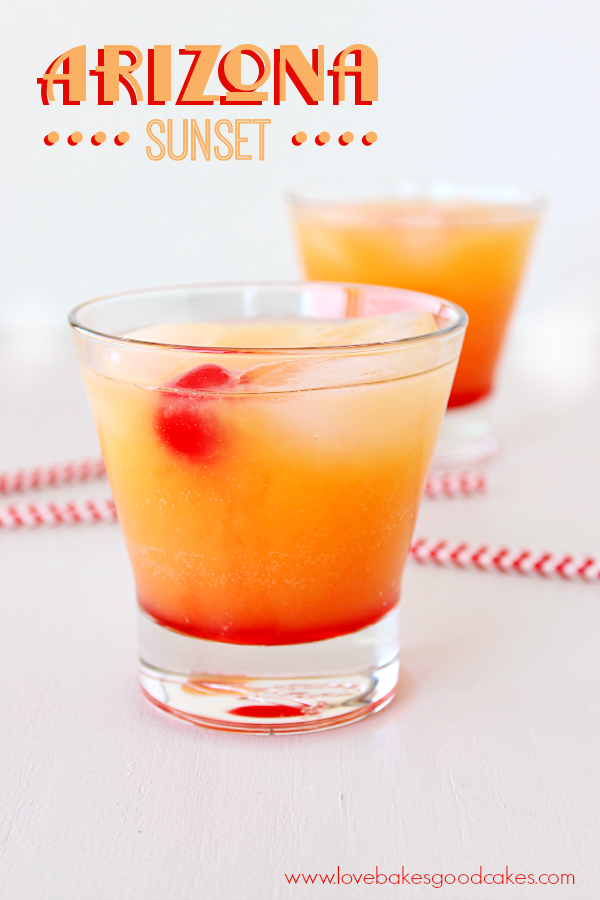 #10 – Arizona Sunset
The Arizona Sunset is a fruity, non-alcoholic drink that is great for summer! Not only is it pretty like real Arizona sunsets, but it can be enjoyed by kiddos and adults since there is no alcohol!
#9 – Mexican Pizza
This Mexican Pizza recipe is quite easily one of my personal favorites from 2015! It's better than anything you'll get at a fast food joint!
#8 – One Pot Goulash
Good ol' fashioned comfort food! This One Pot Goulash is a simple recipe that feeds a crowd!
#7 – Korean Beef
This Korean Beef recipe is perfect when you need something quick, flavorful and easy on the grocery budget! Serve it over rice or in lettuce leaves for a meal the entire family will love!
#6 – More than 100 Healthy Dinners
With the new year comes new goals! If you're looking at eating healthier in 2016, be sure to check out this post with more than 100 Healthy Dinner Ideas!
#5 – Garlic & Herb Cheese Bombs
To say people went ga-ga over these Garlic & Herb Cheese Bombs is an understatement! Not only is this a reader favorite, but many bloggers have made their own copycat of this yummy recipe!
A family favorite recipe – and a reader favorite! these cookies are super soft and absolutely delicious! Although they're great for cookie trays, they're also great throughout the year!
#3 – Slow Cooker Chicken & Dumplings
One of my favorite things from 2015 was participating in the #12bloggers series! This recipe was my entry for February! I hope you enjoyed the series because I am continuing into 2016! the themed recipes are so much fun and it can be a challenge coming up with ideas that fit into the guidelines of the theme and containing 12 ingredeints or less! I took a shortcut with this Slow Cooker Chicken & Dumplings to create an easier twist on the classic dish! It's a heary and delicious recipe that will have your family begging for more!
#2 – Creamy Pea Salad
Can I take just a second to tell y'all how much I love this recipe?! For it to be #2 on this year's popular posts, many of my readers must think it's pretty awesome too! Although this is an older recipe on the blog, I did update the pictures for the post this year – which I think helped make it crazy popular in 2015! This Creamy Pea Salad makes a nice change from the typical potato or macaroni salads – and it is sooooo easy to make! there is virtually no cooking involved – and it could be a no-cook recipe if you buy pre-cooked bacon! it doesnt get any easier (or more delicious!) than this recipe!
#1 – Pumpkin Spice Cheesecake Enchiladas with Caramel Drizzle
This is another older recipe on the blog and it was by far, the MOST POPULAR RECIPE ON THE BLOG IN 2105! My friend, Sheryl from Lady Behind the Curtain, use to host a monthly dessert challenge and this was my entry into that month's theme! I noted in the post that I would somehow make the tortillas a little more firm the next time and my readers have been full of awesome suggestions! This recipe is on my list to re-make in 2016 – it needs better pictures if it's going to hang out in the #1 most popular post spot … don'tcha think?!
Other Posts You May Enjoy: