10 Bacon Recipes – You'll want to try them ALL!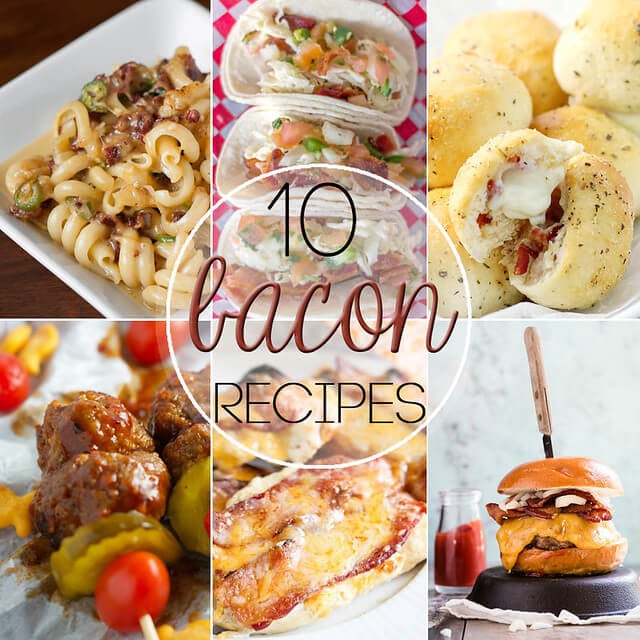 10 Bacon Recipes!
Although I don't enjoy it as often as I would like, I'm a big fan of bacon …. I mean, who isn't a fan?!
photo credit: StuffStumbledUpon.com
I love how versatile bacon is – not only is it a breakfast staple, but it works so well as a flavor enhancer in so many of our favorite dishes! Mac and Cheese with Bacon?! Yes, please! Burgers with bacon?! You betcha! Tacos with bacon?! You're welcome! Seriously, I even have a recipe for Maple Bacon Chocolate Chip Cookies – and one of my favorite side dishes, Creamy Pea Salad, has bacon in it! As you can see, bacon isn't just limited to BLT sandwiches and breakfast!
With the help of my bloggy friends, I have put together 10 bacon recipes you need to try … plus two bonus recipes at the end of the post! 😉 I hope you enjoy this round-up, because I know I will be!
Quick & Easy Bacon, Egg & Cheese Breakfast Tart
Stout & Sriracha Barbecue Bacon Burgers
BBQ Bacon Cheeseburger Meatballs
Other Posts You May Enjoy:
Bacon & Egg Breakfast Fried Rice