Hi guys! It's Kim, from Soliloquy Of Food & Such. Today I am sharing on of my favorite granola recipes. Granola can be so expensive! This is an easy recipe to save you some moolah…plus, it smells duh-vine whilst baking to golden granola-y perfection.
Once the oats have been thoroughly mixed with the maple syrup coating, press firmly into a baking sheet. Once baked you can then break the granola into chunks, as little or as big as your tree-hugging, granola-loving hearts desire!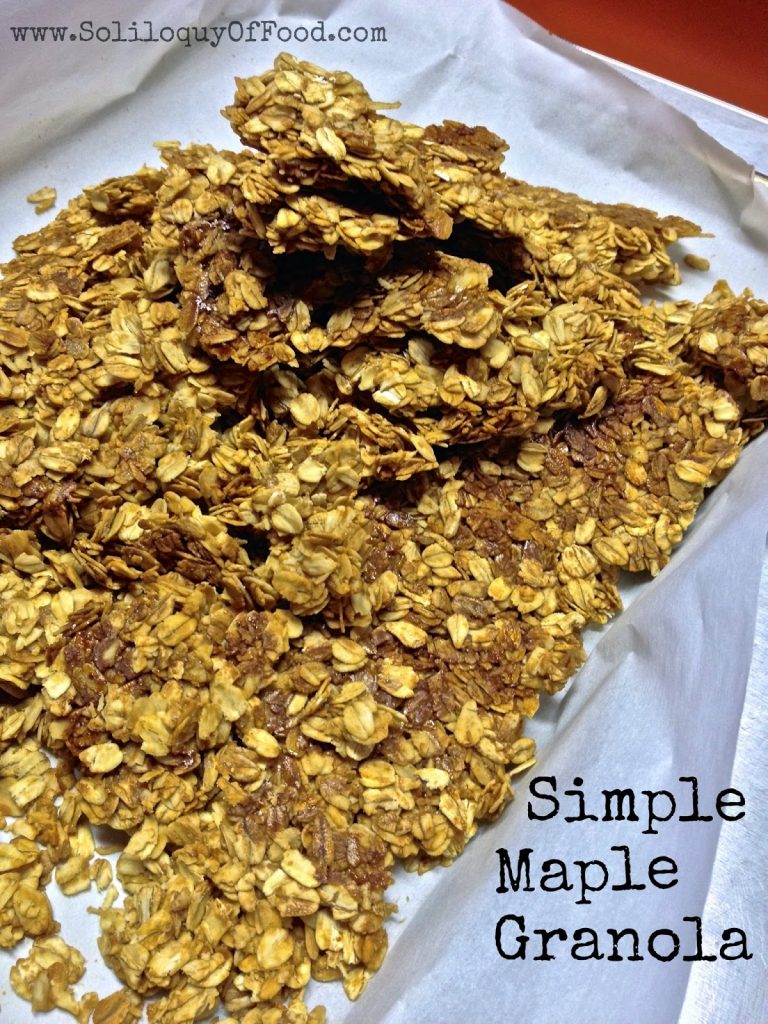 I make mine without nuts, but you can add them in if you prefer. Once cooled, throw in a few cups of dried fruit…or just snack on it plain, straight-up.
makes 8 cups
1/3 cup pure maple syrup
1/3 cup packed brown sugar
1/2 cup vegetable oil
4 tsp vanilla extract
1/2 tsp salt
5 cups old fashioned rolled oats
2 cups chopped nuts (optional)
2 cups dried fruit (optional)
Line a baking sheet with parchment paper and preheat oven to 325º.
Measure out oats and chopped nuts into a large mixing bowl, set aside.
Combine maple syrup, brown sugar, oil, vanilla and salt – whisk together.
Pour over oats, toss to coat – mix well.
Press dressed oats evenly into pan with the back of your measuring cup.
Bake for 40-45 minutes, turning the pan half way through.
Cool in pan for 1 hour; break into clumps.
If adding dried fruit, chop into raisin-size pieces for a more uniform texture.
Store in a sealed container, keeps for 2 weeks.
Related Posts: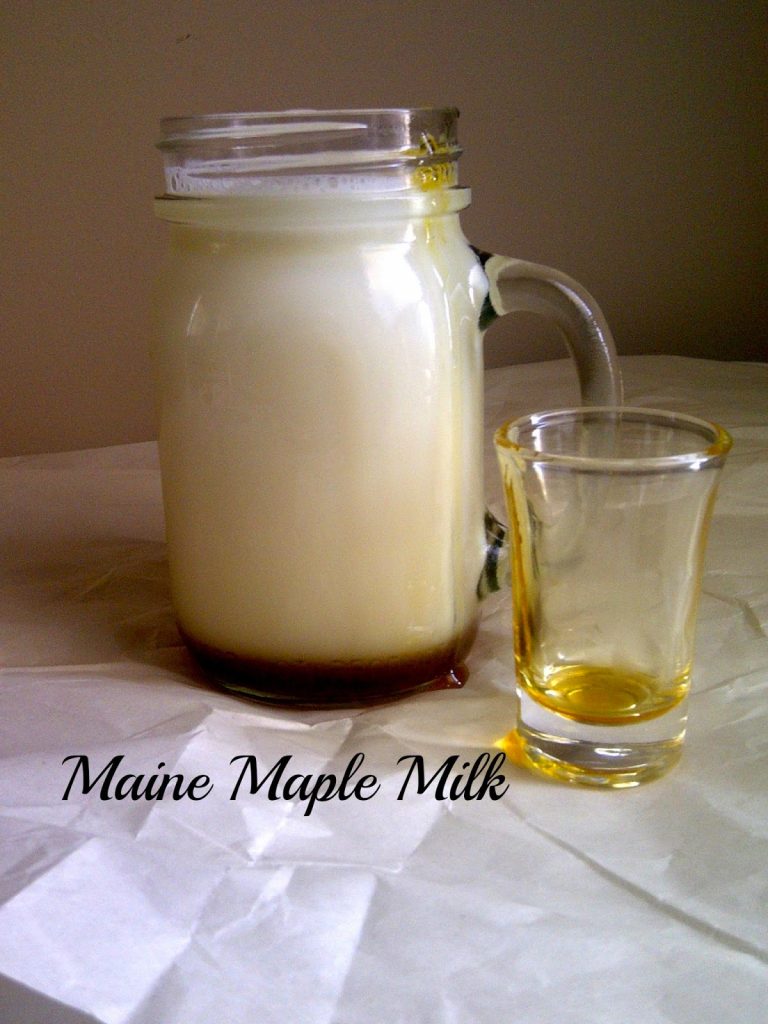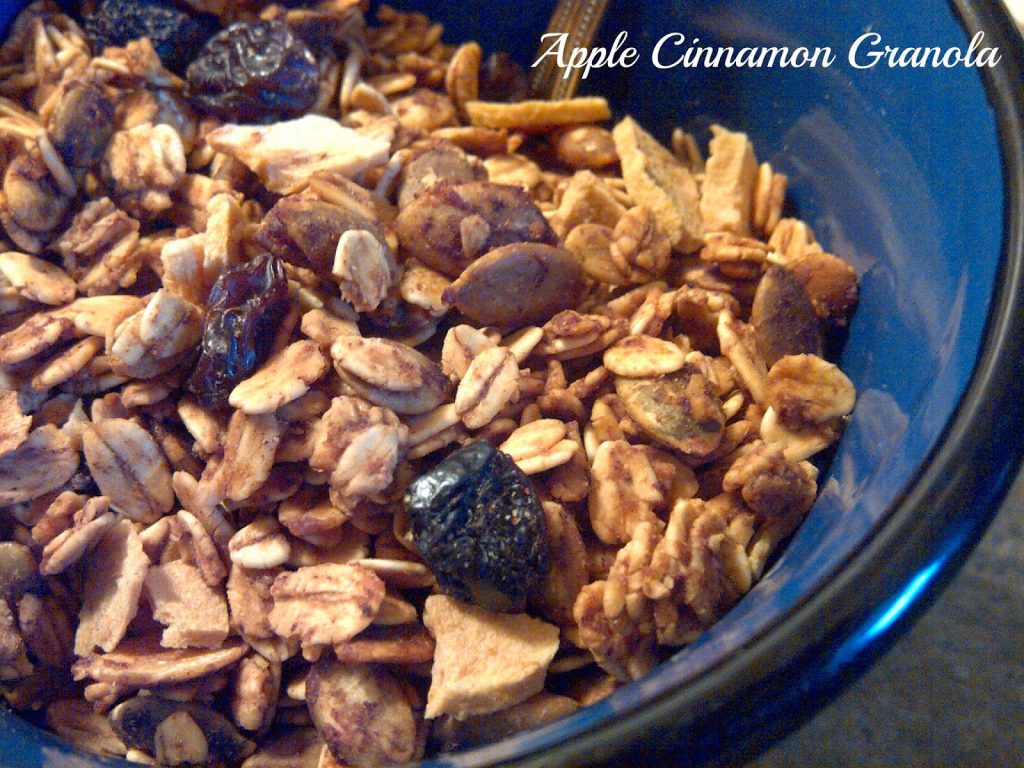 Reader Interactions