More than 40 Easter Dinner Ideas from the best bloggers on the web!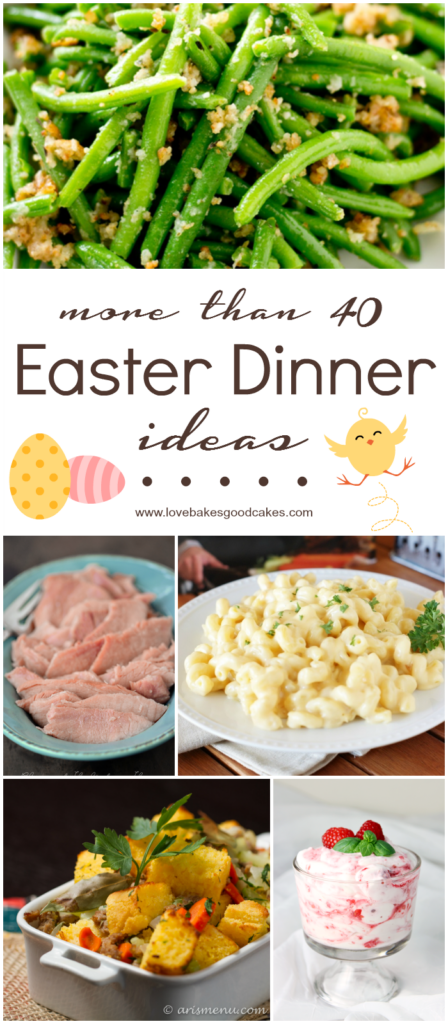 This post may contain affiliate links. As an amazon associate, I earn from qualifying purchases. See my full Disclosure Policy for details.
More than 40 Easter Dinner Ideas
Easter is just days away!! I know a few people may still be looking for a few last minute recipes, so I thought my bloggy friends and I could lend a helping hand! I've also included last year's round-up at the bottom of the post, in the "Other Posts You May Like" section …. in case you need more ideas or inspiration! 🙂
Happy Easter, everyone!!
Other Posts You May Enjoy:
More than 65 Easter Dinner Ideas
Sausage Egg & Waffle Breakfast Casserole