This Mock Champagne Punch only has 3 ingredients and it comes together quickly! It's great for baby showers or anytime you need a non-alcoholic alternative to the real thing.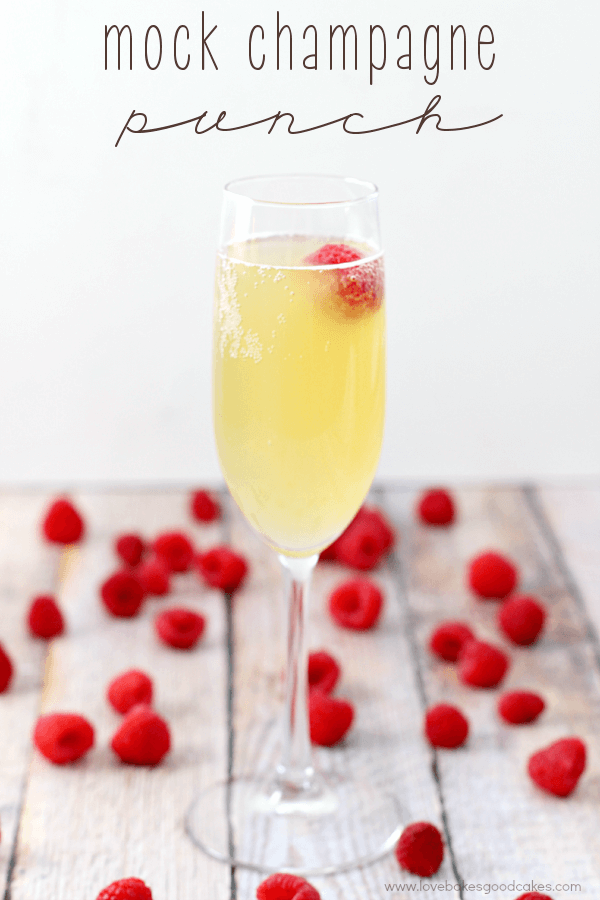 Mock Champagne Punch
I am so glad you stopped by today! Some of my bloggy friends are getting together to celebrate a new addition to the Clark family! Some of you may be familiar with Katie from Clark's Condensed and The Blog Help – she is the sweetest, most awesome person! The Clark family will be having a new little guy joining their family later this month and if you know food bloggers, then you know we love having a reason to share recipes!
This Mock Champagne Punch is safe for the mama-to-be to drink too since there is no alcohol. Who doesn't love a fruity, bubbly drink to celebrate?! Served in traditional champagne glasses, these are so festive and fun for any occasion!
With the holidays being here before we know it, I thought now would be the perfect time to share this Mock Champagne Punch! Not only is it great for baby showers, but it makes a great non-alcoholic addition to any holiday or special event! I love adding fresh raspberries to the glasses, they look so pretty floating in the drink – but that is totally optional!
Making the drink
If you want to be extra fancy, you can buy an extra 2 liter of ginger ale to make an ice ring for the punch bowl. To make an ice ring, fill a ring-shaped cake pan with half of the ginger ale. Freeze until partially frozen. Place edible flowers or pieces of fruit around the ring. Fill the pan with the rest of the ginger ale and freeze until solid. Place the ice ring in the punch bowl just before serving.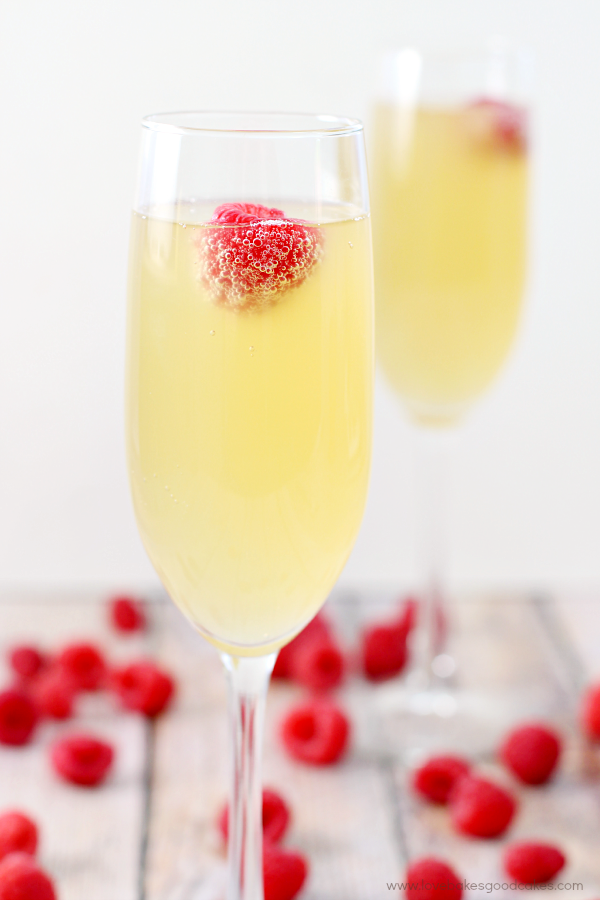 Simple. Elegant. Delicious. Those three words perfectly sum up this Mock Champagne Punch! I hope you'll scroll down and check out some of the other recipes created for Katie and her new baby boy! We've got so many great ideas for you!
Congratulations to the Clark family – we can't wait to "meet" your new little guy!
Check out all of these great Baby Shower Ideas from your friends at the Online Blog Conference!
Activities and Gifts:
Custom Baby Mobile from Live Like You are Rich
Baby Shower Unscramble Games from Sight and Sound Reading
Free Printable New Baby Coloring Pages from The Wise Owl
Rub a Dub Dub Baby Shower Centerpiece PLUS Party Favor from Lady Behind the Curtain
Baby Shower Gifts from Grown Ups Magazine
How to make a Baby Diaper Wreath from Madame Deals
Snacks and Drinks:
BBQ Cheese Crescents from The Bitter Side of Sweet
Pumpkin Spice Baby Shower Mints from Mama Plus One
Easy Dinosaur Cookies from Cake Whiz
Gender Reveal Cookies from Taste of Lizzy T
Baby Shower Popcorn with from Marilyn's Treats
Sugar Cookie Fruit Cups from Bitz and Giggles
Muddy Buddies for a Boy from Made From Pinterest
Mock Champagne Punch from Love Bakes Good Cakes
Desserts:
Elephant Cake Pops from Pint Sized Baker
Rice Krispie Treat Pops from Persnickety Plates
Vegan Coconut Cake from The Viet Vegan
Baby Shower Dessert Cheesecake Baby from Hungry Happenings
Chocolate Coconut Ice Cream with Lavendar Infused Olive Oil from The Joyful Foodie
Ultimate Oreo Layer Cake from The Crafting Foodie
Gluten Free Cream Cheese Brownie Ice Cream from Flippin Delicious 
Other Posts You May Enjoy:
Copycat Red Robin Freckled Lemonade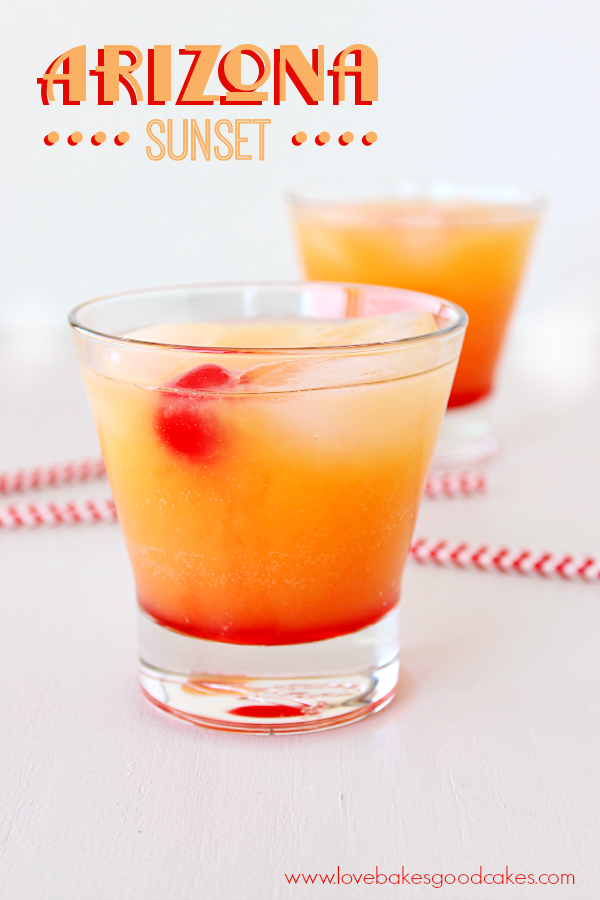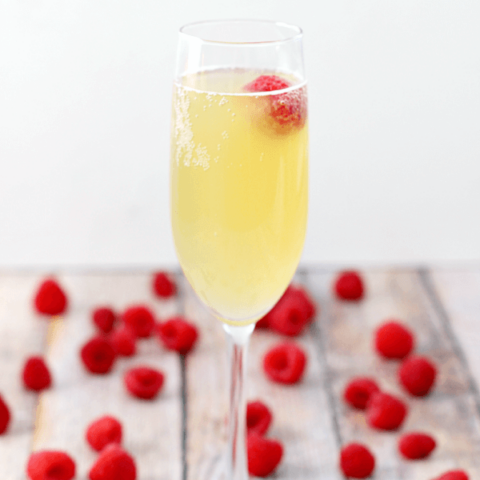 Mock Champagne Punch
This Mock Champagne Punch only has 3 ingredients and it comes together quickly! It's great for baby showers or anytime you need a non-alcoholic alternative to the real thing.
Ingredients
1 bottles (2 liters) ginger ale, chilled
1 can (46 oz.) pineapple juice, chilled
1 bottle (64 oz.) white grape juice, chilled
Instructions
In a large punch bowl, combine all ingredients.
Nutrition Information:
Amount Per Serving:
Calories:

67
Total Fat:

0g
Saturated Fat:

0g
Cholesterol:

0mg
Sodium:

9mg
Fiber:

0g
Sugar:

16g
Protein:

0g