This homemade copycat Mexican Pizza recipe is better than the famous fast food joint! Skip the drive-thru and make this easy version at home!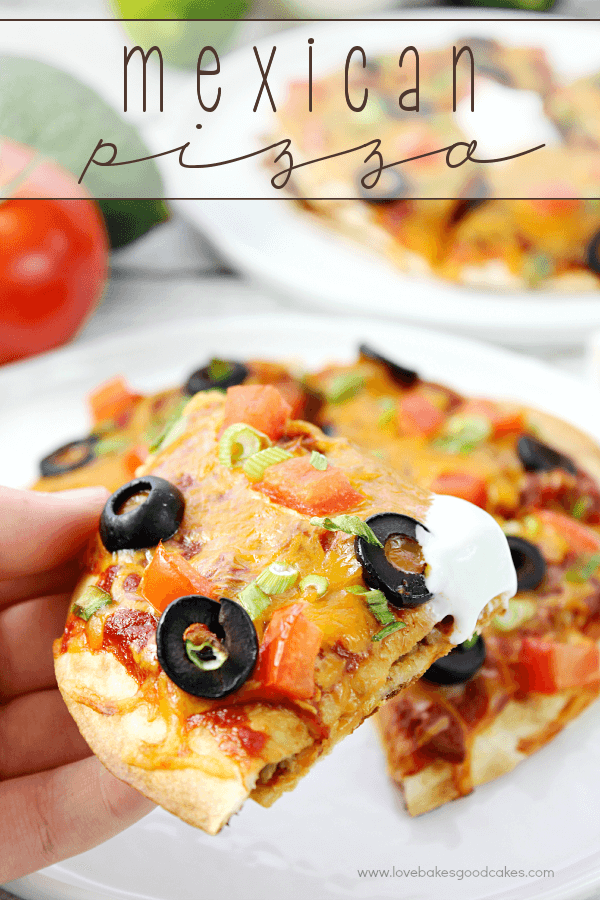 This post is sponsored by the Dairy Council of Arizona. I have been compensated for my work, but all opinions are my own.
Do you like copycat recipes? I love them … especially when they turn out better than the originals! At home, you can better control the quality of ingredients. Although it takes a little bit of time (trust me, it's not difficult!), I highly suggest making the taco seasoning, "refried" beans (recipe coming to the blog soon!), and enchilada sauce from scratch. It takes these Mexican Pizzas to a whole new level of flavor! In addition, if time is an issue, I do understand that canned products do work well in a pinch!
We don't eat out very often … and we are pretty selective about the places we do go to. However, that doesn't mean I don't crave some of the things I once loved! I love taking something and making it better at home! These Mexican Pizza tortillas are not fried like the famous fast food joint. Plus, the addition of fresh tomatoes, green onions, and black olives makes it soooo much better. If you are old enough to remember, you may recall that there was a time when Mexican Pizzas from the fast food joint came with those extra ingredients too!
How do you get your dairy?
The best part of any pizza – regular or Mexican – is the cheese! Ooey, gooey, melted goodness! Mmmmm. I have to be honest with y'all …. in my opinion, the best way to get your daily dose of dairy is with cheese! Therefore, using cheese as snacks or in recipes is great because I know it's one of the ways all of my family will enjoy getting their dairy!
Unfortunately, not all families have that luxury …..
"Hungry families in Arizona are missing out on nutrient-rich milk because it's not typically donated to food banks, even though it's in high demand. Most people don't realize how challenging it is to get milk into our food bank. We're hopeful this program will increase awareness and inspire people to take action." – spokesperson for United Food Bank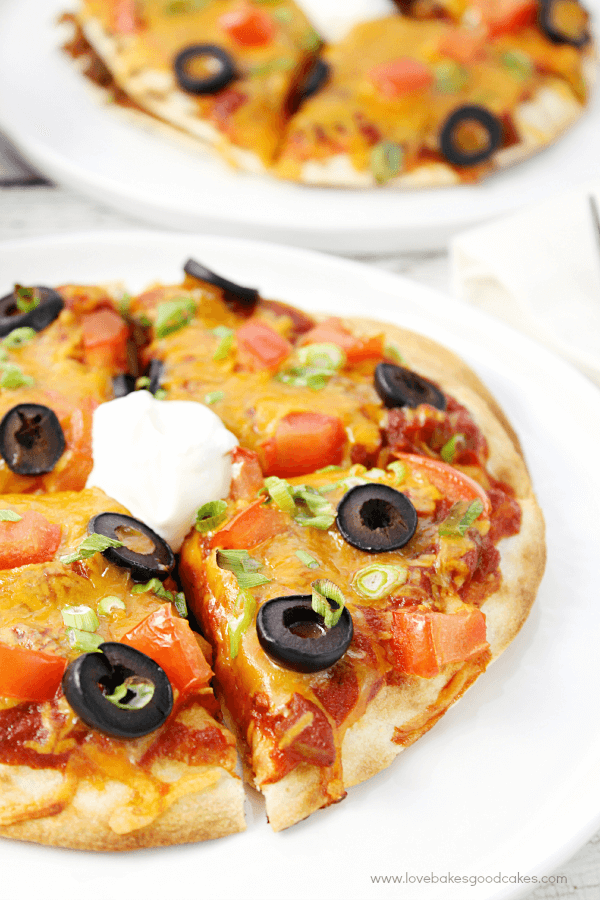 June Dairy Month Activities
Arizona Milk Producers, in partnership with Shamrock Farms and the Arizona Diamondbacks, plan to donate 1,600 gallons of milk to families in need, and Arizonans can ensure this happens by participating in June Dairy Month activities.
The Arizona Diamondbacks will support the program at their Saturday, June 20th game vs. the Padres where Shamrock Farms will donate 10 gallons of milk to United Food Bank for every baseball hit or run scored by our hometown team, and for every home run, the local dairy will donate 100 gallons of milk (up to 500 gallons total). In addition, buy-one give-one Shamrock Farms milk coupons will be distributed at the Arizona Milk Producers booth (near the Sandlot) inside Chase Field.
Daily Dose of Dairy
Residents are encouraged to visit dairycouncilofaz.org from June 1 – 30 to participate in "Daily Dose of Dairy" for the chance to win a daily prize, which includes a $25 grocery gift card and a Shamrock Farms free dairy certificate. Each time someone enters, the recommended daily intake of dairy (three servings) will be donated to the United Food Bank. All entrants are eligible to win the grand prize – a $250 grocery gift card and an Arizona Milk Producers prize. As part of the program, Arizonans will be invited to make their own milk donation to the Great American Milk Drive, which makes it easy to donate milk to food insecure families in our community. Donating will be as easy as the click of a few buttons on Arizona Milk Producers website.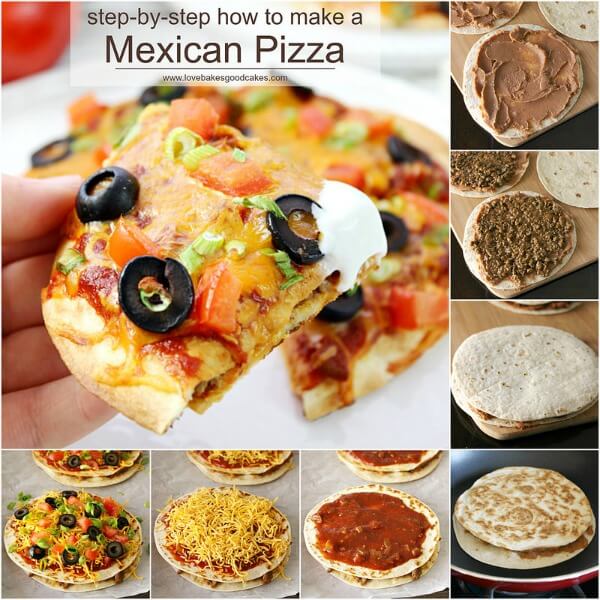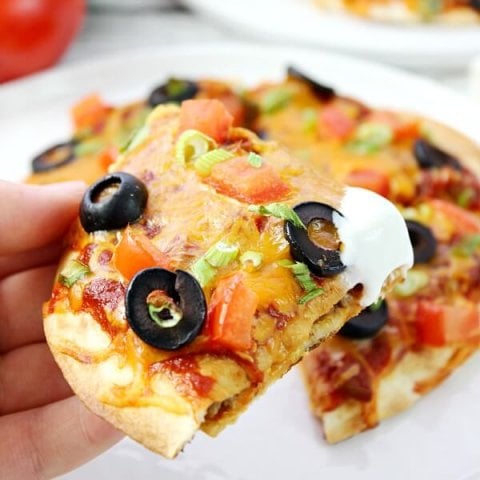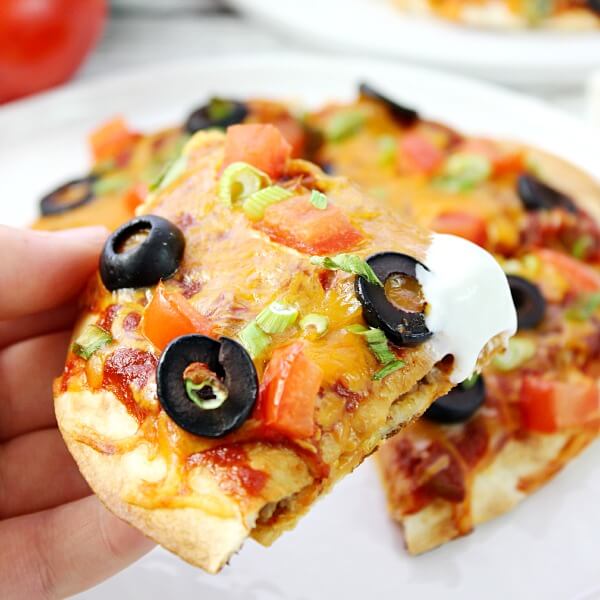 Mexican Pizza
This homemade Mexican Pizza recipe is better than the famous fast food joint!
Ingredients
1 lb. lean ground beef
1 envelope (1.25 oz.) taco seasoning (or use homemade)
12 taco-size flour tortillas
1 can (16 oz.) refried beans (or use homemade)
1 can (10 oz.) enchilada sauce (or use homemade)
2 cups (8 oz.) Cheddar cheese, shredded
1 medium tomato, seeds removed and chopped
3 green onions, chopped
1 can (2.25 oz.) sliced black olives, drained
Sour cream, for serving (optional)
Instructions
Brown and crumble ground beef in a large skillet over medium-high heat. Drain if necessary. Add the packet of taco seasoning and 3/4 cup water. Bring to boil. Reduce heat and simmer 5 minutes, stirring occasionally until most of the water has evaporated. Set beef mixture aside.

Spread about 1/3-cup of the beans onto each of 6 tortillas. Top each bean tortilla with some of the beef mixture, dividing the beef evenly between the tortillas. Spread the beef evenly over the beans. Top each bean and meat tortilla with a plain tortilla.

Preheat oven to 500°F.

Heat a skillet or griddle over medium-high heat. Place pizzas in a large nonstick skillet one at a time and cook for 3-5 minutes or until golden brown. Carefully flip the pizzas over and cook an additional 3-5 minutes or until golden brown. Remove the pizzas to a large baking sheet. Repeat with remaining pizzas.

Top each pizza with enchilada sauce. Sprinkle with 1/3-cup cheese. Top with tomatoes, green onions and black olives. Bake pizzas for 3-5 minutes or until the cheese is melted and the pizza is heated through.

To serve, slice pizza into fourths with a pizza cutter. Serve with sour cream, if desired.
Recommended Products
As an Amazon Associate and member of other affiliate programs, I earn from qualifying purchases.
Nutrition Information:
Yield:

6
Serving Size:

1 pizza
Amount Per Serving:
Calories:

670
Total Fat:

29g
Saturated Fat:

13g
Trans Fat:

1g
Unsaturated Fat:

13g
Cholesterol:

106mg
Sodium:

1129mg
Carbohydrates:

58g
Fiber:

6g
Sugar:

2g
Protein:

41g
For the latest news and recipes, follow Arizona Milk Producers/Dairy Council on Facebook, Twitter, Pinterest and Instagram!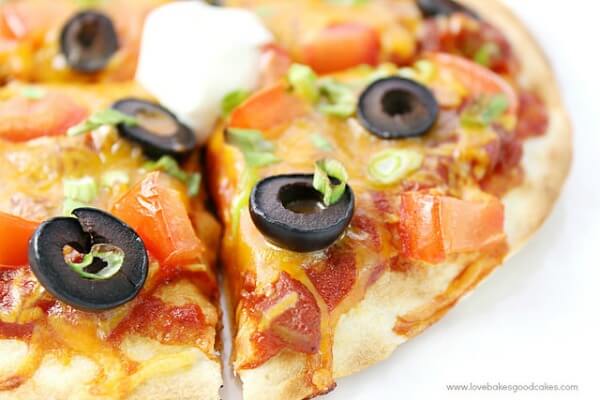 My family loves melty cheese like on this Mexican Pizza. What is your family's favorite way to get your daily dose of dairy? Yogurt parfaits for breakfast? Grilled cheese sandwiches for lunch? Chocolate milk with dinner? Leave a comment telling me your favorite!
Here are a few other Mexican-style dishes you may enjoy: