Dairy-Free Peppermint Mocha Latte – tastes just like the expensive coffeehouse drink! #DREAMLatte #ad
Dairy-Free Peppermint Mocha Latte
This is a sponsored post written by me on behalf of DREAM™
I don't know about y'all, but my mind and recipes are starting to shift towards the holidays and more wintery trends. Comfort foods like family-favorite casseroles and soups are on the top my list, as well as all things peppermint. Mmmmmm.
I recently discovered DREAM Latte™ while doing my weekly shopping. As someone who doesn't drink milk, and the only coffee drinker in my house, I was excited to try out the mocha flavor! The caramel flavor will be on my list to try next!
With the holidays approaching rapidly, the DREAM Latte™ line of products would be perfect coffee drink for our dairy-free and lactose intolerant friends! For many of us, coffee is a necessity in the morning – and sometimes, it's even an occasional "treat". Having a few containers of DREAM Latte™ on hand would be perfect for family and friends who visit!
I did a little reading about DREAM Latte™. I'm a nerd like that. I love that DREAM Latte™ is made with fair trade coffee beans and it offers a great tasting, nutritious beverage in a convenient single-serve container. It is an almond-based, non-dairy drink and it comes in two delicious flavors – caramel and mocha! DREAM Latte™ is an excellent source of vitamin E and vitamin B12!
Here are some other good to know facts about DREAM Latte™:
100 mg of caffeine per serving
Vegan
Non-GMO Project verified
Rich in calcium and vitamin D
Soy, lactose, Dairy, Gluten and Cholesterol Free
Single serving containers
I decided to make my very own Dairy-Free Peppermint Mocha Latte using the DREAM Latte using the mocha flavored drink as my base – y'all, it's a 20 mile drive to my closest coffeehouse! The single serve containers make it super easy and convenient for me to curb my coffee cravings at home! The DREAM Latte™ products are pantry stable – meaning, no need for refrigeration!
I stopped by my favorite coffeehouse when I was in town the last time, and bought the peppermint flavored syrup for about $10-12. It will be fantastic throughout the winter season in all of my drinks …. and I just may sneak it into a few desserts too!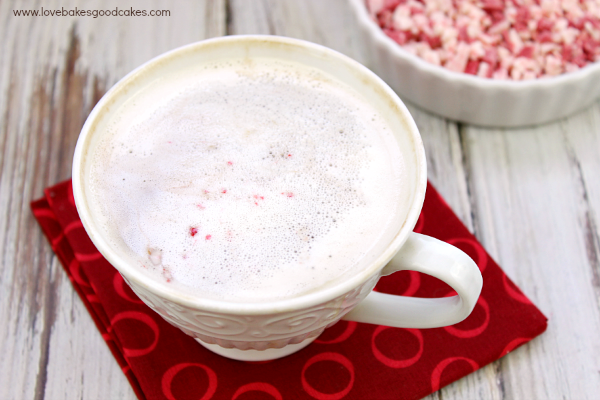 To find a store near you, check out the product locator.
For more delicious recipes and information on new products, follow the DREAM™ Facebook page.
Other Posts You May Enjoy: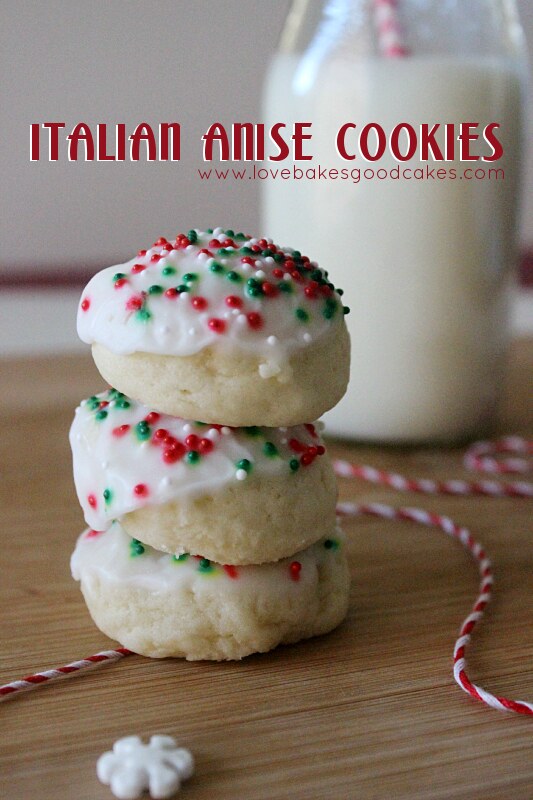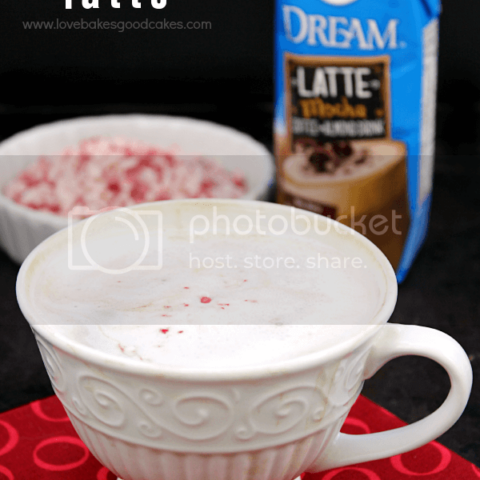 Dairy-Free Peppermint Mocha Latte
Dairy-Free Peppermint Mocha Latte - tastes just like the expensive coffeehouse drink!
Ingredients
1 container (11 oz.) DREAM Latte™ mocha flavored coffee + almond drink
2 pumps peppermint flavored syrup
Non-dairy whipped topping, optional
Crushed candy canes, optional
Instructions
Place the DREAM Latte™ mocha-flavored coffee drink in a microwave-safe cup. Microwave on HIGH power for 2-3 minutes, depending on your microwave, until desired temperature is reached.
Carefully remove the cup from the microwave - IT WILL BE HOT - and add 2 pumps of the peppermint flavored syrup to the DREAM Latte™. Stir to combine.
Top with non-dairy whipped cream, if desired, and add a sprinkle of candy canes, if desired. Serve immediately.
Nutrition Information:
Amount Per Serving:
Calories:

38
Total Fat:

0g
Saturated Fat:

0g
Cholesterol:

0mg
Sodium:

8mg
Fiber:

0g
Sugar:

8g
Protein:

0g