A round-up of 25+ Thanksgiving Recipes from around bloggyland!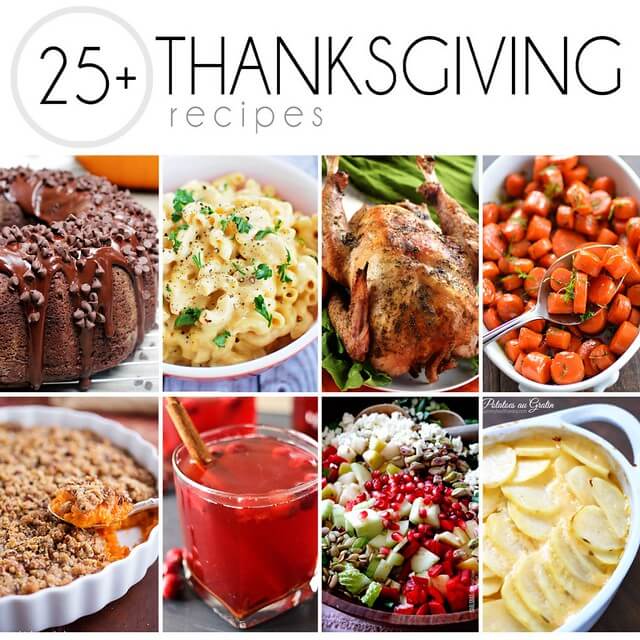 25+ Thanksgiving Recipes
So …. Thanksgiving is just a few short weeks away, y'all! I don't know about you, but I like to start planning our menu now and if we're trying anything new, I want to try it BEFORE Thanksgiving day! Although I usually stick to the tried and true recipes, this year, I am seriously considering changing up a few things! Which means, I need to get in gear testing out some of those new recipes … right?! If you need some inspiration, I've gathered up more that 25 Thanksgiving recipes from my bloggy friends! There is something for everyone – from turkey to sides, to a drink recipe – and there are even a few desserts sprinkled in! Enjoy!
Praline Topped Sweet Potato Casserole