Ten game day recipes that will help you get your grub on! Grab yourself a cold one and let's eat!!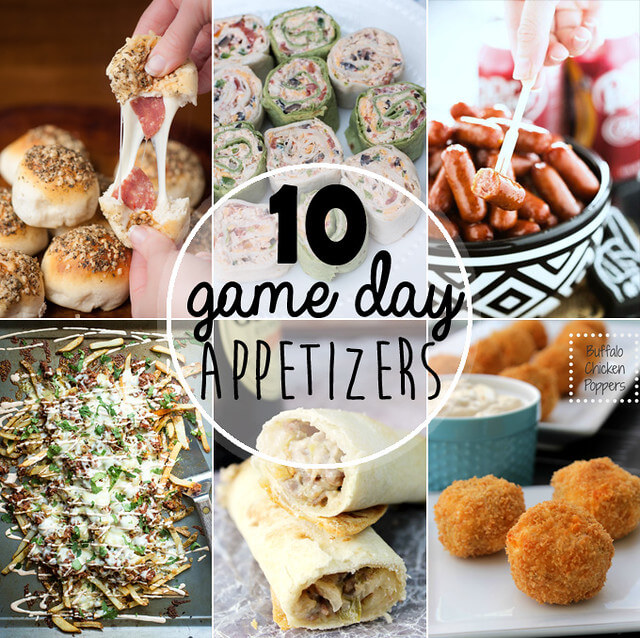 10 Game Day Appetizers
You may have heard that there are a few BIG football games coming up – and I can't help but be excited since the local team – the Arizona Cardinals – are playing for the NFC Conference Championship title and the chance to go to the Super Bowl! Of course, all of that cheering is hard work, so we'll need plenty of food to fuel us throughout the game!
With the help of my bloggy friends, I've gathered up ten of the yummiest game day snacks around! No matter what team you're cheering for – pop open a cold drink, grab some snacks, and let's watch some football!
Dill Dip Pull-Apart Bread Bowl
Southwest Chicken Tortilla Pinwheels
With so many yummy game day eats … which one do you want to try first?!
Other Posts You May Enjoy: