The Crazy Cooking Challenge is entering it's second year! Woo-hoo! It has been so much fun participating in these challenges! This month's theme is Ranch Dressing/Dip. Maybe it's just me, but I think homemade dressing tastes so much better ... plus I can say all the names of the ingredients in the homemade stuff! I pinned this recipe from
Forkful of Comfort
awhile back. I decided to use that recipe for the inspiration for this challenge. It was so easy and good! I had everything on hand to make this on such a short notice. I used a little less buttermilk, only because we prefer a thicker dressing and tinkered with a few of the seasonings.
Yield: about 2 cups
¾ cup buttermilk
¾ cup sour cream
½ cup mayonnaise
1 tsp. parsley
½ tsp. pepper
½ tsp. salt
1 tsp. garlic powder
¼ tsp. onion powder
⅛ tsp. thyme
½ tsp. dill weed
½ tsp. lemon juice
¼ tsp. sugar
Combine all ingredients in a medium bowl, mixing until well combined. Cover and chill for at least an hour before serving.
You can find all of my Crazy Cooking Challenge recipes below:
If you're interested in participating, October's theme is Apple Pie - you can read all about the challenge at
Mom's Crazy Cooking
. It has been so much fun for me. :)
I hope you enjoy!
Shared at these fun parties!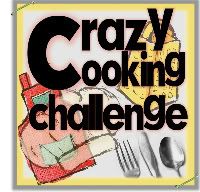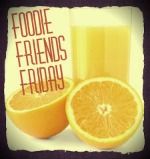 Copyright © Love Bakes Good Cakes 2012 All Rights Reserved