There's nothing like a classic recipe – these Glazed Chocolate Donuts are quick and easy to make at home! #RemixYourCoffee #IC #ad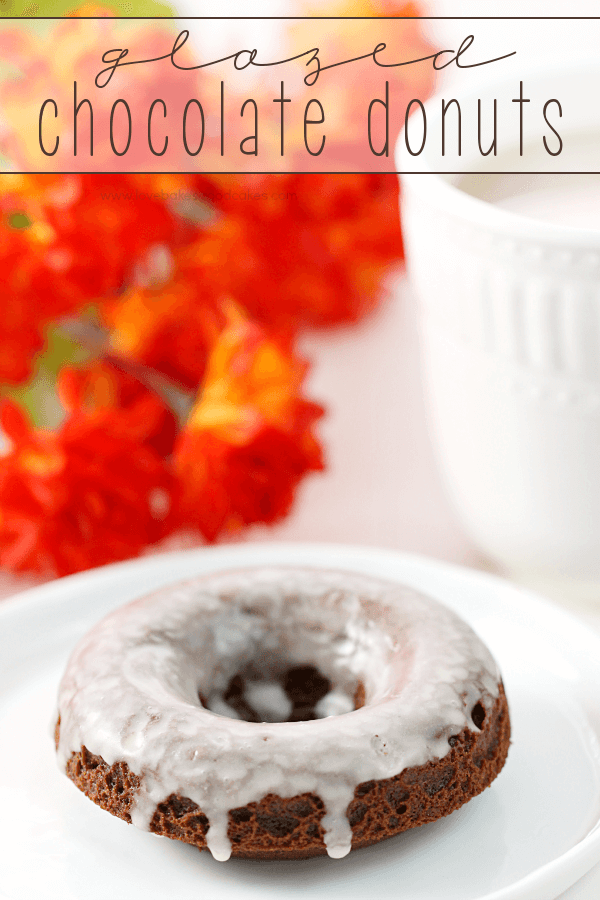 I participated in an Influencer Activation on behalf of Influence Central for Folgers. I received product samples to facilitate my review and a promotional item to thank me for my participation.
Glazed Chocolate Donuts
This past weekend, Brian took the kiddos to his mom's house so he could work on a few things for her. So, of course I had the whole day to myself. I can't even tell you how much of a blessing it was because I actually could do anything I wanted – whenever I wanted. Although it sounds like it could be exciting, I ended up spending most of the day working on blog stuff. Surprised?! I didn't think so! I have had so many things on my to-do list for so long, that it was nice to work on some of those things without all of the distractions that having kids around brings.
Although I used to be a morning person, I think over the past few years, I have transitioned into more of a night owl. That means waking up early and ready to tackle the day doesn't happen easily. On most days, I need something to help me feel alive …. and few things trump that first sip of morning coffee! Amiright?! Folgers knows that each of us likes our coffee our own way — and they're helping us brew exactly what we want. Folgers Flavors lets us customize our coffee any way we like it! I love feeling like I have coffeehouse quality coffee at home – it makes it feel like such an indulgence! Since Brian and the kids got up early to leave, I figured I would enjoy my morning coffee with some fresh donuts …. which meant I had to make them!
These Glazed Chocolate donuts are a favorite in the Love Bakes Good Cakes house … and in my opinion, they're even better when they are paired with a perfect cup of coffee!
Folgers Flavors
I have been enjoying Folgers Flavors – a concentrated flavor enhancer that is available in a convenient, portable squeeze container. They let me feel like I'm having a fancy cup of coffee at home or on the go – and they don't require refrigeration. They come in four great flavors: Hazelnut, Vanilla, Mocha and Caramel – and you can use a little or lot, hot or iced, the choice is yours to create your own flavored coffee just the way you like it! I'm particularly fond of the vanilla!
You can find more Mike Tompson videos on his YouTube page.
For more information, visit www.Folgers.com
So let's make some donuts, shall we?! Get the coffee brewing and let's do this …
My friends at Folgers are giving one lucky Love Bakes Good Cakes reader the chance to win two samples of Folgers Flavors! And, it's easy entry – just answer ONE easy question! That's it!
Contest entrants are only eligible to win once per sweepstake, per household as part of a campaign sponsored by Influence Central.
Other Posts You May Enjoy:
Vanilla Cake Donuts with Strawberry Glaze
Pumpkin Donuts with Nutella Glaze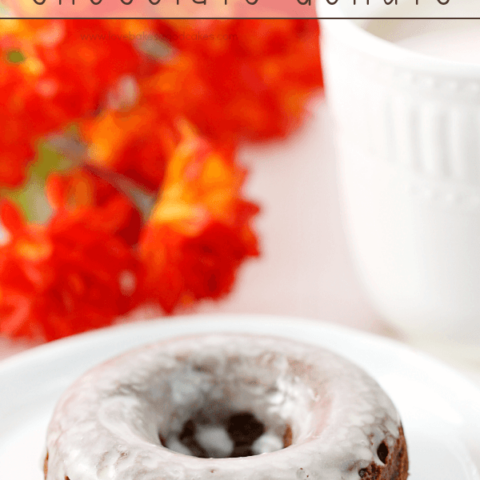 Glazed Chocolate Donuts
There's nothing like a classic recipe - these Glazed Chocolate Donuts are quick and easy to make at home!
Ingredients
For the donuts
1/2 cup butter, softened
2 tsp. vanilla
1/3 cup brown sugar
1/3 cup sugar
1 large egg
2/3 cup sour cream
2/3 cup buttermilk
1 1/2 tsp. baking powder
1 1/2 tsp. baking soda
1/2 cup cocoa powder
2 cups all-purpose flour
For the glaze
1 1/2 cups powdered sugar, sifted to remove any lumps
3 - 4 tbsp. milk or water
2 tsp. vanilla extract (optional)
Instructions
Preheat oven to 425°F. Lightly grease donut pans and set aside.
In a large bowl, cream the butter, vanilla, and both sugars. Add the egg, sour cream and buttermilk. Mix until well combined.
In a separate medium bowl, combine the baking powder, baking soda, cocoa powder, and flour. Gradually add to the wet ingredients.
Fill the donut pan cavities three-quarters of the way full. Bake for 9 minutes. Allow the donuts to cool in the pan for 2-3 minutes before removing to wire racks to cool completely.
To make the glaze:
Place the sugar in a medium bowl and slowly stir in the milk and vanilla, a little at a time, to make a smooth glaze.
After the donuts have cooled, dip the donuts in the glaze. Place on a wire rack and allow the glaze to set.
Nutrition Information:
Amount Per Serving:
Calories:

230
Total Fat:

9g
Saturated Fat:

6g
Cholesterol:

35mg
Sodium:

197mg
Fiber:

2g
Sugar:

20g
Protein:

3g