Today, I'm doing something a little different. When my friend Kathe from
Kathe with an E
said she had something up her sleeve for her one-year linky party, I knew I wanted to be a part of whatever she had planned! Kathe was one of my very first bloggy friends and I have been partying with her for quite awhile now – and I just
love
her sense of humor
! She's one of those people I can imagine laughing up a storm with! If you've never checked out her blog, you definitely should! 🙂 She is one of my bloggy friends that I hope to meet in real life some day!
Let me introduce you to her:
And now, I'm gonna let her tell y'all what's going on! 🙂
Take it away, Kathe!
________________________________________________
52 weeks ago the very first
"You're Gonna Love It Tuesday"
blog party at Kathe With An E went live!!
I know! A whole year ago!
I cannot freakin' believe it myself!
Over the past 12 months I have worked really hard to
make the party as fun as possible each week.
It has always been my goal to have the party be not for me
but, my readers, my friends, YOU!
I want everyone to be able to come and really
feel like their posts are being showcased to their full potential.
This little party has grown so much and
I reeaally love hosting it each week.
I've grown too and I have learned a ton!
var _gaq = _gaq || [];
_gaq.push(['_setAccount', 'UA-25912624-1']);
_gaq.push(['_trackPageview']);
(function() {
var ga = document.createElement('script'); ga.type = 'text/javascript'; ga.async = true;
ga.src = ('https:' == document.location.protocol ? 'https://ssl' : 'http://www') + '.google-analytics.com/ga.js';
var s = document.getElementsByTagName('script')[0]; s.parentNode.insertBefore(ga, s);
})();
I cannot thank you enough for,
not only choosing to party with me,
but, for your comments too.
I truly do love "talking" with you!
Through this party I have made some
life long friends and I hope you have too!
Now, we just gotta celebrate right?
I have some awesome friends that are going to
help me by co-hosting this week.
That means when you link up here or on one
of their blogs,
you are getting 11 times more exposure!
Yep, like I said, this is your party each week and
Without further ado, let me introduce you to
my co-hosts for this weeks special party: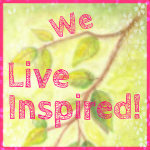 Since this is a pretty big celebration,
I'm opening up this weeks party to be
That means you can link up blogs posts, giveaways, your own link parties,
I will also have no limit on how many posts you can link up!
All I ask is that you keep it clean and family friendly please.
(And, would you please consider sharing this party on
Facebook, Twitter and Google+)
And, finally, I am going to pin every single post that links up
Again, more exposure for you!!
*By linking up your post, you are giving Kathe With An E permission to use your pictures as a feature on this blog and other social media outlets.
So, that's it!
Let's make this the biggest
You're Gonna Love It
party ever!
document.write('
Originally published on April 30, 2013. Updated on April 22, 2021.