This is a quick and easy meal for weeknights. The sauce can be made ahead and stored in the refrigerator for up to a week. I like to use my George Foreman grill for this – but feel free to bake, grill or even stir-fry your chicken!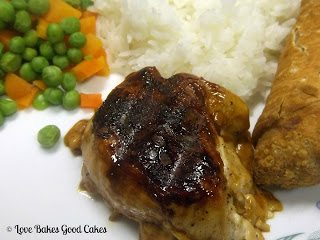 Teriyaki Chicken with Homemade Teriyaki Sauce
Yield: about 1-1/2 to 2 cups sauce – enough for 8-12 pieces of chicken
2 tbsp. cornstarch
2 tbsp. water
1/2 cup brown sugar
1/4 cup granulated sugar
1 cup low-sodium soy sauce
1/2 cup cider vinegar
2 cloves garlic, minced
1 tsp. ground ginger
1/2 tsp. black pepper
Chicken pieces
Assorted veggies, optional
For the sauce – In a small saucepan, combine all the ingredients over medium heat. Simmer and stir frequently until the sauce thickens.
To bake chicken – Place chicken in a baking pan lined with foil (for easier clean-up). Place chicken pieces in pan and top with sauce. Bake in a preheated oven at 400° F. for 30-35 minutes or until chicken is cooked through. Baste chicken with sauce occasionally while cooking.
To grill chicken – Prepare and preheat grill. Place chicken pieces on grill and cook until chicken is cooked through; turning occasionally. Baste chicken with sauce a few times towards the end of the cooking, take caution not to burn the chicken.
To stir-fry chicken – Heat a small amount of vegetable oil in a wok or large skillet over medium-high heat. Quickly stir-fry the chicken. Add desired vegetables and cook and toss until vegetables are tender-crisp. Add desired amount of teriyaki sauce and toss to coat. Serve over rice.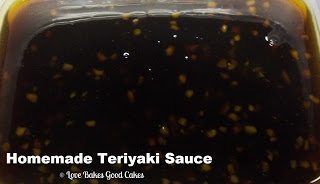 I hope you enjoy!
Shared at these
fun parties!
Featured at Mom's Test Kitchen