Hi y'all! While I'm moving and getting adjusted, some of my bloggy friends have written posts for me! I hope you enjoy this series and find some wonderful new blogs to follow! A big hug and thank you to the bloggers who have stepped in for me during my absence. :) Today, let me introduce you to Marsha from
The Better Baker
:
First of all, I want to thank Jamie for this fun opportunity to get to share a favorite recipe with her fans!
I am all about food....I love shopping for it, making it, looking at it, eating it, serving it...and watching others enjoy it as well.
I love blogging and getting to know other bloggers is a huge part of the fun. I'm the oldest
and only girl in my family, with 3 younger brothers, so my girlfriends are very important to me.
I had my own cookbook published in August 2010. It contains 300 recipes using every day ingredients from your pantry. I love simple, delicious and healthy dishes. My hubby of nearly 45 years is 100% disabled and a diabetic with numerous health issues, so I try to 'lighten' things for both of us.
I love a cooked breakfast and have many jazzed up oatmeal recipes at my blog. This one has been featured a couple of times and I love it, so here ya go....
I've never met an oatmeal flake I didn't like!
I love love love oatmeal.
I love it in cookies (of course!), in fruit crisps, in muffins & cakes and especially cooked for breakfast!
This is a yummy breakfast that is quick to mix - cooks in about 15 minutes - and tastes like a cinnamon roll.
Make it ahead and reheat it for a fast breakfast if you want! It's a great way to warm your tummy and begin your day on the right foot...
And who wouldn't love oatmeal in your own little ramekin?
CINNAMON ROLL BAKED OATMEAL CUPS
(we prefer a 7-grain purchased at a local bulk food store)
1/2 c. applesauce, unsweetened
3 Tb. (sugar-free) maple syrup
1 - 2 Tb. cream cheese, (1/3 reduced fat)
optional: milk, added until desired smoothness is reached
Preheat oven or toaster oven to 375.
Mix together the oats, applesauce, milk, vanilla, maple syrup, cinnamon and salt in large bowl.
Lightly grease 4 - 1/2 c. ramekins, custard cups or small bowls. Or....lightly grease 2 - 1 c. ramekins.
Pour the oat mixture into each dish.
Bake at 375 for 15 - 20 minutes or until center is set.
Meanwhile, in small bowl, blend frosting ingredients and mix until smooth.
Serve baked oatmeal topped with cream cheese frosting and cinnamon. Add a few nuts if desired.
OH MY! This is a terrific way to begin your day, but I enjoy it for lunch and sometimes dinnertime too.
Thank you for stopping by, Marsha :) You can find her on Facebook, Pinterest or follow her blog, HERE.
I hope you enjoy! Shared at these fun parties!
Don't forget to share and comment ♥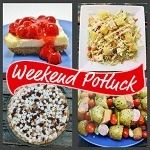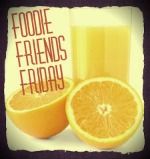 Copyright © Love Bakes Good Cakes 2012 All Rights Reserved