Hi y'all! While I'm moving and getting adjusted, some of my bloggy friends have written posts for me! I hope you enjoy this series and find some wonderful new blogs to follow! A big hug and thank you to the bloggers who have stepped in for me during my absence. :) Today, let me introduce you to Nichi from
The Mandatory Mooch
:
Hello everyone! My name is Nichi (sounds like Niki) and I blog over at
The Mandatory Mooch
. I'm honored to be a guest here today....thanks, Jamie!! Growing up I was always mooching food off of my dad. Hence my nickname "Mooch". To me there are certain foods out there that you just have to have...therefore, making them a "mandatory mooch" if someone has it.
I am a born and raised Kansas girl who loves family and food. As a wife and working mother of two wonderful little girls, life can get crazy. Many of the recipes that I tend to use are quick and easy...no crazy ingredients that you have to search for. Just simple good food that can make my family happy.
Today I'm sharing my Mini Apple Pie recipe. I hope you enjoy.
I also host a weekly linky party Tasty Thursdays. Hope to see you there.
MINI APPLE PIES
Makes approx. 20 mini pies
Ingredients:
2 refrigerated pie crusts
1 can apple pie filling
cinnamon and sugar
Unroll pie crust on floured surface
Cut out circles with cookie or biscuit cutter. I used a 2.5" biscuit cutter.
Chop 1/2 can of pie filling into smaller chunks
Place pie crust circles on a baking sheet. I always use parchment paper. Add a teaspoon full of filling to middle and top with another circle.
Crimp edges with a fork
Cut vent hole in the top and sprinkle with cinnamon and sugar. B

ake at 450 degrees for 10 - 12 minutes.
Thanks again, Jamie, for letting me be a guest!! ~ Nichi
Thank you for stopping by, Nichi! :) You can find her on Facebook, Pinterest or follow her blog, HERE.
I hope you enjoy! Shared at these fun parties!
Don't forget to share and comment ♥
Where you can find Love Bakes Good Cakes:
Facebook / Twitter / Pinterest / Google+ / RSS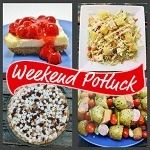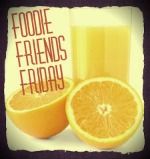 Copyright © Love Bakes Good Cakes 2012 All Rights Reserved