Hi y'all! While I'm moving and getting adjusted, some of my bloggy friends have written posts for me! I hope you enjoy this series and find some wonderful new blogs to follow! A big hug and thank you to the bloggers who have stepped in for me during my absence. :) Today, let me introduce you to Kathe from
Kathe With An E
:
Hello, everyone! My name is Kathe and I blog over at Kathe With An E.
Jamie's blog is my go-to when I need to find something amazing to cook or bake for Mr. B.
Jamie was kind enough to cover for me last Fall while I was away at my oldest son's wedding and I am so pleased that I could return the favor!
Thank you so much, Jamie!
With the cold weather we have been having here in Colorado, Mr. B craves comfort food. Comfort food to him means one of his Grandmother's favorite recipes,
Chop Suey.
This is such a quick and easy meal to make. And, so much better than take out, you'll find yourself craving it too!
Grandma's Chop Suey
1 can bean sprouts, drained and rinsed
4 dashes low sodium soy sauce, to taste
Salt and pepper, to taste
Brown and drain the ground beef and return to skillet. Stir in the onions, celery and bean sprouts. Add the sugar and soy sauce and mix in thoroughly. Top with the cabbage, cover and heat until the cabbage is wilted, stirring often. Serve with the sweet and sour sauce and chow mein noodles.
Sweet & Sour Sauce
Combine the ketchup, vinegar, sugar and water in a sauce pan and bring to a low boil. in a small bowl, add a little cold water to the cornstarch and mix until you have a smooth slurry. Add the cornstarch slurry to the sauce and stir until thickened.
And there you have it! A tasty dinner on the table in no time!
Thank you for stopping by, Kathe! :) You can find her on Facebook, Twitter, Pinterest or follow her blog, HERE.
I hope you enjoy! Shared at these fun parties!
Don't forget to share and comment ♥
Where you can find me: Facebook / Twitter / Pinterest / Google+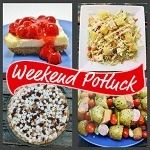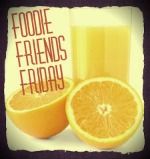 Copyright © Love Bakes Good Cakes 2012 All Rights Reserved