Hi y'all! While I'm moving and getting adjusted, some of my bloggy friends have written posts for me! I hope you enjoy this series and find some wonderful new blogs to follow! A big hug and thank you to the bloggers who have stepped in for me during my absence. :) Today, let me introduce you to Dorothy from
Crazy For Crust
:
Hello there! I'm Dorothy from
Crazy for Crust
. You know, where I'm crazy for crust. And cookies. And ohmigod brownies. And donuts!
I'm so happy to be here today helping Jamie out during her move. The more time I can spend talking the ears off of other people, the more my husband loves me. ;)
Do you have a donut pan? You need one. Go ahead. Go order one. I'll wait...
Okay, you're back? Good. Because this can be the first recipe you make in your new pan! I love apples in desserts. Pie, cookies, whatever, I'm not picky. And anytime I can eat something for breakfast that tastes like I'm eating dessert, I'm happy. I was making
coffee cake
one time and thought...hmmm. Could I put apples in it? Then my mind does that thing it always does...and went to donuts. Could I make an apple coffeecake donut?
Well folks, you can. I know because I did. These are the results! Soft and fluffy with bits of Granny Smith running through. Then topped with cinnamon sugar. It tastes like dessert but it's breakfast because it's a donut!
And donuts baked in a donut pan are healthy because they are baked, not fried. Also, these have apples, making them doubly healthy. So, like, I'm making you a healthy breakfast. You're welcome!
Thanks for having me here today Jamie! I hope you all will come visit me over at
Crazy for Crust
. I'll make you a
cookie
cake
brownie
cupcake
donut
cookie
ice cream
pie and talk your ear off. You don't want to miss out, am I right?
Apple Coffee Cake Donuts
by Crazy for Crust
1 Granny Smith apple, peeled, cored, and diced small
1/4 teaspoon lemon juice
3 tablespoons butter, divided
1/4 cup + 3 tablespoons brown sugar, divided
1 1/4 teaspoons cinnamon, divided
3/4 cup plus 1 teaspoon flour, divided
1 teaspoon baking powder
1/4 teaspoon salt
1/3 cup granulated sugar
2 tablespoons vegetable oil
1 egg white
1/4 cup milk
Preheat oven to 350°. Spray a 6-cavity donut pan with cooking spray.

Heat 1 tablespoon butter in a medium skillet. Add diced apple, lemon juice, 3 tablespoons brown sugar, 1 teaspoon flour, and 1/4 teaspoon cinnamon to the pan. Stir to combine and cook over medium heat for about 5 minutes. Remove from heat and cool while preparing batter.

Whisk 3/4 cup flour, baking powder, and salt in a small bowl. Set aside.

Stir granulated sugar, vegetable oil, and egg white in a large bowl. Stir in milk. Stir in dry ingredients. Batter will be thick.

Add cooked apples to the batter and stir. Evenly divide batter among donut pan. Bake 8-10 minutes until the donut bounces back to the touch. Cool 10 minutes before removing from pan.

Melt remaining 2 tablespoons of butter in a small bowl (one you can dip the donut upside down in). Mix 1/4 cup brown sugar and 1 teaspoon cinnamon in another bowl that is the same size. Dip the top of each donut in the butter then in the sugar mixture. Repeat for bottom of donut. Best served warm.

Note: these can also be made as muffins if you do not have a donut pan.
Thank you for stopping by, Dorothy! :) You can find her on Facebook, Twitter, Pinterest or follow her blog, HERE.
I hope you enjoy! Shared at these fun parties!
Don't forget to share and comment ♥
Where you can find Love Bakes Good Cakes:
Facebook / Twitter / Pinterest / Google+ / RSS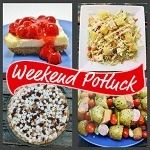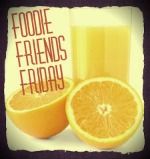 Copyright © Love Bakes Good Cakes 2012 All Rights Reserved