Our menu plans and schedule are a little bit messed up right now. I'm a "stockpiler" ..... No, not like the kind you see on an episode of Hoarders! I believe in keeping a very well stocked pantry. I hate the idea of not having whatever I need - and if I decide on a whim to make something, I don't want to have to run to the store to get it. Since we decided that we are moving to Arizona, I have bought less and I am trying very hard to use what we already have. I really don't want to move a bunch of food ... and I hate even more, the idea of wasting it. I am conflicted ..... the stockpiler in me sees my supply getting low and my logic kicks in and says don't you dare buy all that extra stuff. *sigh*
So you know where this is going, right? I believe you can put most anything on a pizza ... in a bun ... or in a tortilla - and have yourself a meal. I have a lot of flour (I buy 25 lbs. at a time!) and yeast (I buy 2 lbs. at a time -
What can I say, I bake ... a lot!)
to use - so any guesses what we're making?
If I let my family, they would probably eat pizza 2 or 3 times a week. No joke! We love coming up with new pizza ideas .... sometimes, the crazier, the better! I have searched high and low to find the "perfect" pizza crust ...... Personally, I like Pizza Hut's crust - it's crisp, with just enough chew to it. I literally feel like I have tried every copy-cat recipe known to man - and about a year or two ago, I found "the one". I refuse to use any other dough recipe. Why mess with perfection?! Sometimes, I season it a bit differently with some Italian seasoning ... but, this is by far (in my humble opinion), the best pizza dough EVER. It's not exactly like Pizza Hut, but very close with the crispy crust and a good "chew".
So, what are ya waiting for? Give it a try! You'll be glad you did! ;)
Bread Machine Pizza Dough
Printable recipe
Yield: 1 large pizza (8-10 slices) or 2 small pizzas (6 slices each)
2 tsp sugar
1 ¼ tsp salt
2 Tbsp olive oil
2 Tbsp cornmeal
3 ¼ cups flour
1 tsp baking powder
¼ tsp garlic powder
¼ tsp onion powder
1 ½ tsp yeast
Olive oil
Add the ingredients to the bread machine, according to manufacturer's settings. Select
the dough setting. After the machine beeps, press the dough onto a greased pizza pan.
Drizzle the crust with olive oil and bake it at 450
°F
for ten minutes. Remove the crust from the oven and add sauce, cheese and any desired topping toppings.
Place the pizza(s) into the oven for another ten to fifteen minutes or until golden and bubbly.
I hope you enjoy! Shared at these fun parties!
Featured at Suzie QT Pies Cafe
Don't forget to share and comment ♥
Where you can find Love Bakes Good Cakes:
Facebook / Twitter / Pinterest / Google+ / RSS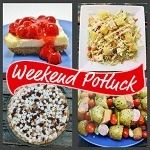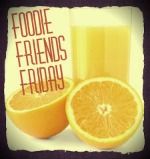 Copyright © Love Bakes Good Cakes 2012-2013 All Rights Reserved