Thank you so much for stopping by and partying with me.
Sorry, no features this week due to the move - I will be doing features for all the missed weeks when things settle down a bit in about another week or two!! We are hoping to have everything taken care of this week with our new home in Arizona - and are praying for life to resume a normal state soon! ;)
My bloggy friend, Linda from With A Blast, will now be hosting All My Bloggy Friends with me on a permanent basis! I am so excited to have her here as a host! Please stop by and give her some love for me! :)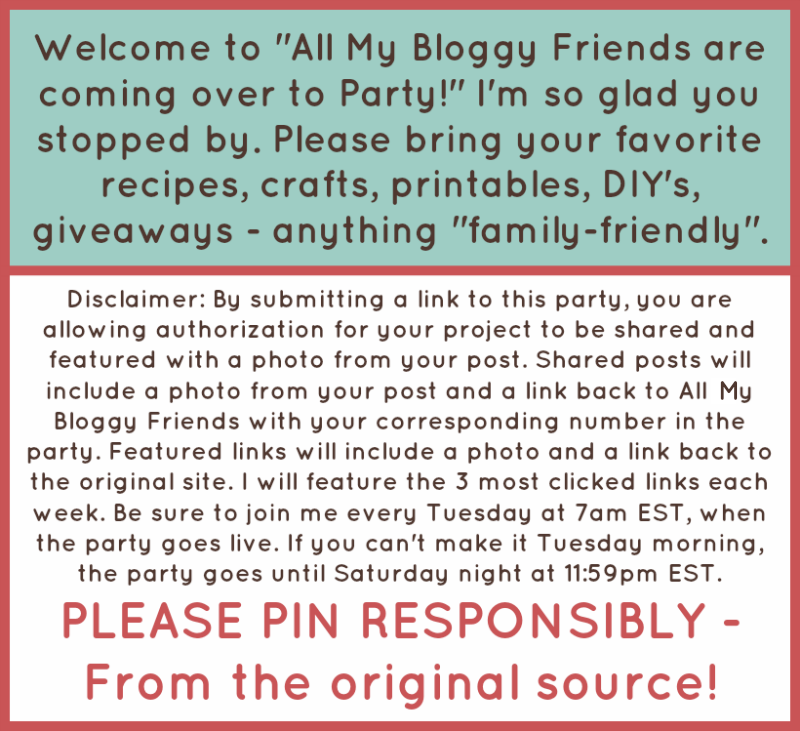 If you're new to the party and would like a button, you can find them HERE.
Don't forget to share and comment ♥
Where you can find Love Bakes Good Cakes:
Facebook / Twitter / Pinterest / Google+ / RSS

Copyright © Love Bakes Good Cakes 2012 All Rights Reserved