If I had to describe my life in only one word - right now I would say "busy". I have a little secret - we're moving. And by moving, I mean across the country! And by moving, I mean soon (in less than 2 weeks)! Just a little heads up as to why you haven't been seeing too much of me lately. I have a post coming up that'll explain it all! For now, I apologize for not getting around to see everyone lately ... and I hope everyone understands. :/
The 3 most viewed links last week were:
If you were featured or if you're new to the party, you can find my buttons HERE.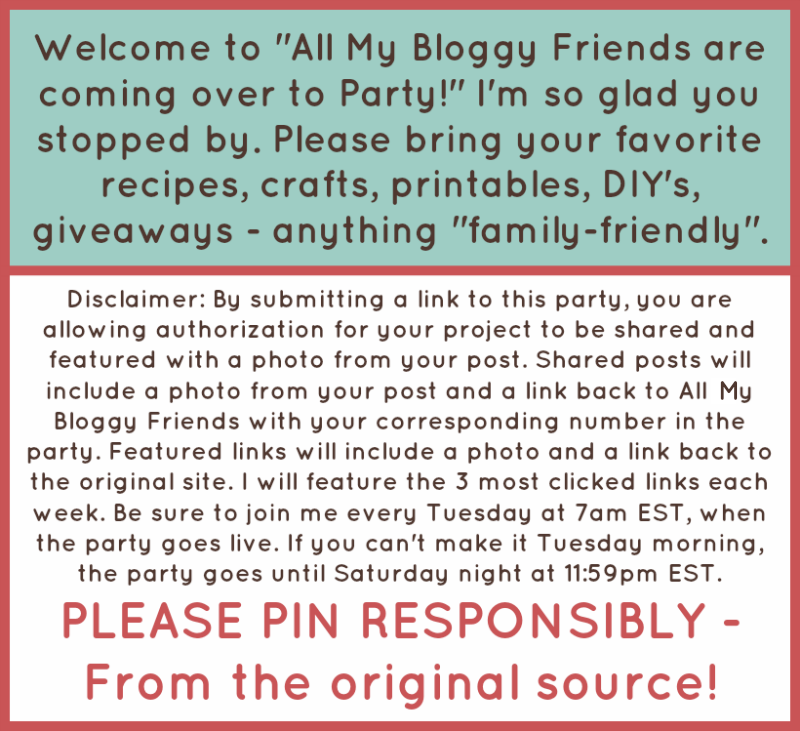 Don't forget to share and comment ♥
Where you can find Love Bakes Good Cakes:
Facebook / Twitter / Pinterest / Google+ / RSS

Copyright © Love Bakes Good Cakes 2012 All Rights Reserved