Sunday, I shared my favorite desserts from 2012.
My bloggy buddy Evelyn from My Turn For Us and myself also started a new blog hop called Let's Get Social Sunday. We had over 100 bloggers link up to our very first party and lots of co-hosts are already lined up! We have gotten so much positive feedback. Just in case you don't know, y'all ROCK!! Seriously, we are super stoked from the turnout ... and we made a bunch of new friends! Woot woot! If you're interested, be sure to join us again this Sunday - the party starts at 6 am EST - we'd love to have you drop by!
I shared the five reader favorites on Monday. These are the posts that have the most views from readers like you!
On Monday, I shared my Menu Plan for the week. I have a lot of new recipes that'll be coming to the blog soon! Check this out ....
We tried a Black Bean Nacho Burger from Hot Eats and Cool Reads - it was fabulous. You can find the recipe
HERE
. We will definitely make it again and the only thing I did differently, was to grill it instead of pan fry.
Tuesday's post was All my Bloggy Friends #27. The party is still live until 11:59 pm EST tonight, if you'd like to drop by and link up!
Wednesday, I shared a recipe for
Canadian Meat Pie
. The flavor of this pie definitely fits the season well.
Thursday, I shared a recipe for Steak Fingers. These remind me of diner food ... and I always eat them with mashed potatoes!
I hope you enjoy! Shared at
these
fun parties!
Don't forget to share and comment ♥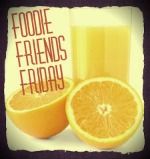 Copyright © Love Bakes Good Cakes 2012 All Rights Reserved