Have I ever told y'all that having bloggy friends is wonderful?! Ana from Carpe Diem passed this Liebster Blog Award onto me. I love these awards :) I appreciate this Ana! Thank you so much!
-

Answer the 11 questions posed by the person who nominated you
-

Give 11 facts about yourself
-

Nominate 11 other bloggers for the award
-

Post 11 questions for your nominees to answer
-

Tell them you have tagged them and pay it forward
Ana asked that we answer the same questions she answered ... so here it goes!
1.
Happiest moment of your life?
I have had many happy moments .... it's very hard to narrow it down to just one. I will go with the day I met my husband. As cliche as it is, I knew that very first day, that he was "the one". Aside from accepting Jesus as my Savior, marrying him truly was the best decision I have ever made. I love that man bunches and cannot (and do not want to) imagine my life without him!
♥
2. Which season of the year you love the most?


Spring – I love watching everything turn green again :)
3. Veg or non-veg food?


Non-veg. My folks were from the Midwest. That means lots of pork and beef! We ate a "meat and potatoes diet" growing up. I have tried incorporating more vegan meals into my family's diet though - at least once a week!
4. Your most favorite color?


Green! Although, I love most earth tones .... greens, browns and blues.
5. Which movie star you would like to date?


Oddly enough, I've never really wanted to date any movie star. When I was a teenager, I had a huge crush on George Strait though. My friends and I even chased down his tour bus, got to meet him and got his autograph. ;) True story!
6. Your favorite one-liner?


Note to self .... or I didn't get the memo
7. Any new thing/craft you want to learn this year?


Hmmmmm ....... maybe a little more of the blogging stuff ... that does count, right?!
8. Coffee or Tea?


I can't choose! I drink both .... and I drink both hot or cold! I don't believe in limiting my choices lol
9. Coke or Pepsi?


I'm not really a soda drinker .... I prefer Sweet Tea with no lemon. If I go somewhere that has really bad sweet tea (in other words , they offer me sugar packets for my unsweet tea - aka "chunky tea"), I usually order Dr. Pepper ;)
10. Your favorite holiday destination?


My favorite place to visit is St. Augustine, Florida. I absolutely love the history and all of the old buildings! I have many good memories there :)
11. You were obedient as a child or a rebel?


Obedient, as far as I am concerned. True rebel, by my family's opinion!
Now my 11 random facts .....
2. I absolutely, positively do not like the cold or snow. I don't know how y'all Northerner's do it .... and I will never understand why some of y'all actually like it?!
3. I have a slight addiction to Google. Google is my bff. I Google everything!! (I know a few bloggers who can confirm this random fact lol)
4. I believe I am a very open-minded person. I believe people are entitled to their own opinions and I also believe we can all still get along :)
5. I have a class-B CDL .... and I love driving those big vehicles!
6. I hate wearing shoes ..... or socks. Period.
7. I once had a woman offer me $200 to cut my hair and sell it to her. I was 18 or 19 year old and a little freaked out ... I told her "no, thanks".
8. I love listening to the rain ....... and I love the smell of the air right after it rains.
9. I dream big ..... and I believe anything is possible with God. I also believe I have been blessed way more than I deserve. I am amazed, and continue to be amazed, at His grace, mercy and unconditional love.
10. I don't know if anyone else ever does this ..... but it seems like I notice the clock at certain times .... like 1:11 .... 2:22 ... 3:33 ..... 9:11 .... 12:34. Does anyone else do this .... all the time?!
11. I go blank trying to come up with 11 random things. You wouldn't think it would be that difficult, but for me, it is!
I love finding new blogs to read and all of my nominees are blogs that I have been following for less than one month. Here are the 11 blogs I am nominating ... in no particular order .....
My 11 questions for them to answer:
1. Why did you start blogging?
2. What is your favorite meal?
3. Favorite vacation place?
4. When you were a kid, what did you want to be when "you grew up"?
5. What's one thing that other people do that drives you nuts?
6. Do you think you are like your mother?
7. What's your favorite color?
8. Do you have any odd habits?
9. If money were no object, what is the first thing you'd want to do?
10. If you could have dinner with anyone - past or present - who would you like to have dinner with?
11. How many states have you stepped foot in?
There you have it :) Thank you again Ana! Be sure to stop by and check out some of these blogs I've just discovered!
I hope you enjoy! Shared at these fun parties!
Don't forget to share and comment ♥
Where you can find Love Bakes Good Cakes:
Facebook / Twitter / Pinterest / Google+ / RSS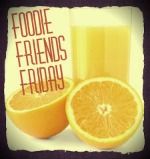 Copyright © Love Bakes Good Cakes 2012 All Rights Reserved