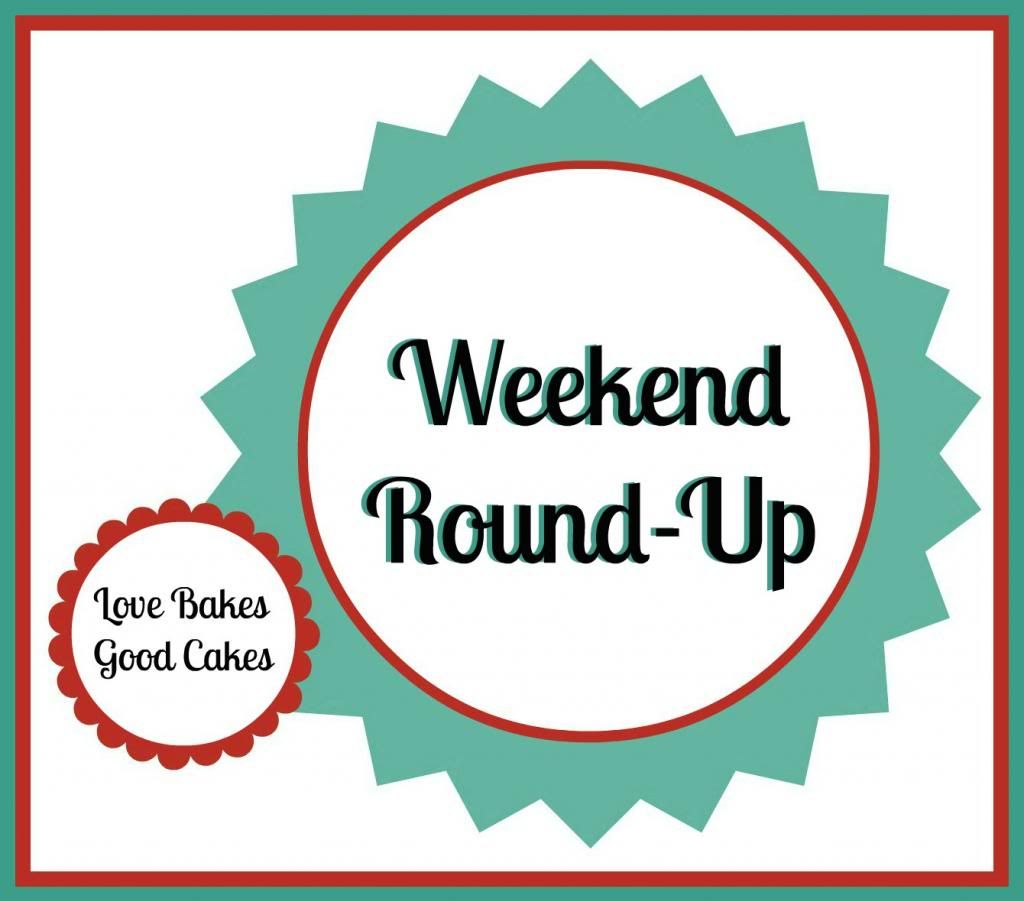 If you're reading this, then we survived the end of the world ... again! ;) In my 30-something years of life, the world was supposed to end about 3 or 4 times now. I'm glad to see we lived to see another day!
Due to the tragedies in Newtown, CT last week, I switched a few of my posts around to be able to participate in the Blogger's Day of Silence. It was a day to remember those lives that were lost or were forever changed by the acts of violence. I posted my Menu Plan on Sunday this past week. We really enjoyed the Italian Beef Paninis and Homemade Mexi-Melts. Both should be on the blog at some time in the future. Were are looking forward to trying out a new recipe from The Country Cook tomorrow!
Monday was the Social Media Day of Silence observed by many bloggers, myself included. I still cannot wrap my head around the loss of so many people at the hand of one man - most of them being children. My heart still aches .... I pray for real change in regards to these mass shootings. It has happened too many times. I'm not sure what the answers are, but I pray that God gives wisdom to our lawmakers and that they do what is in the best interest of the entire country.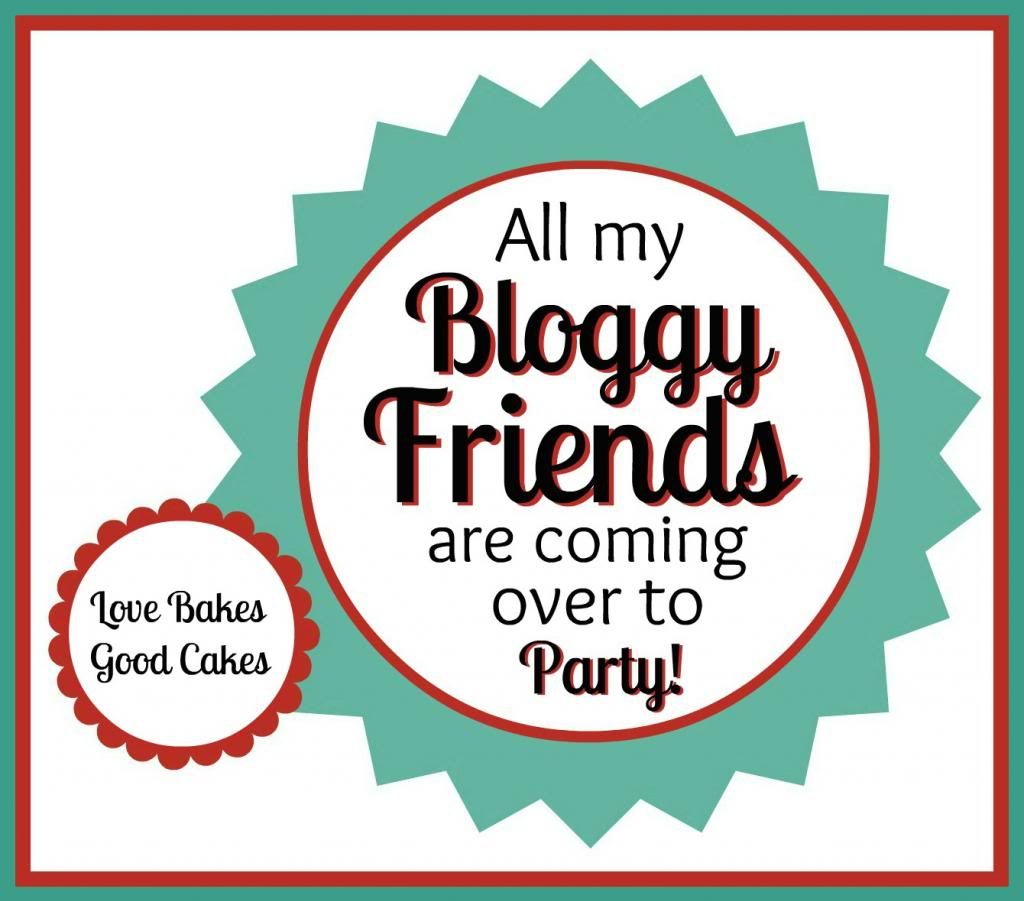 Tuesday's at Love Bakes Good Cakes are party days ..... well except for next week. There will be no party due to Christmas - so enjoy your day with your family and come back to party with me in the New Year! You still have time to link up to this week's All my Bloggy Friends - the party closes at 11:59 pm EST tonight! Anything family-friendly (including giveaways) is welcomed, so be sure to stop by! It's also a great place to find new recipes and crafts. :)
If you want an easy breakfast for Christmas morning, be sure to check out my Triple Chocolate Donuts. You can make them Monday night and when you wake up on Christmas morning, there's no waiting for breakfast! We had them with fresh fruit salad - to even out all the chocolate. ;)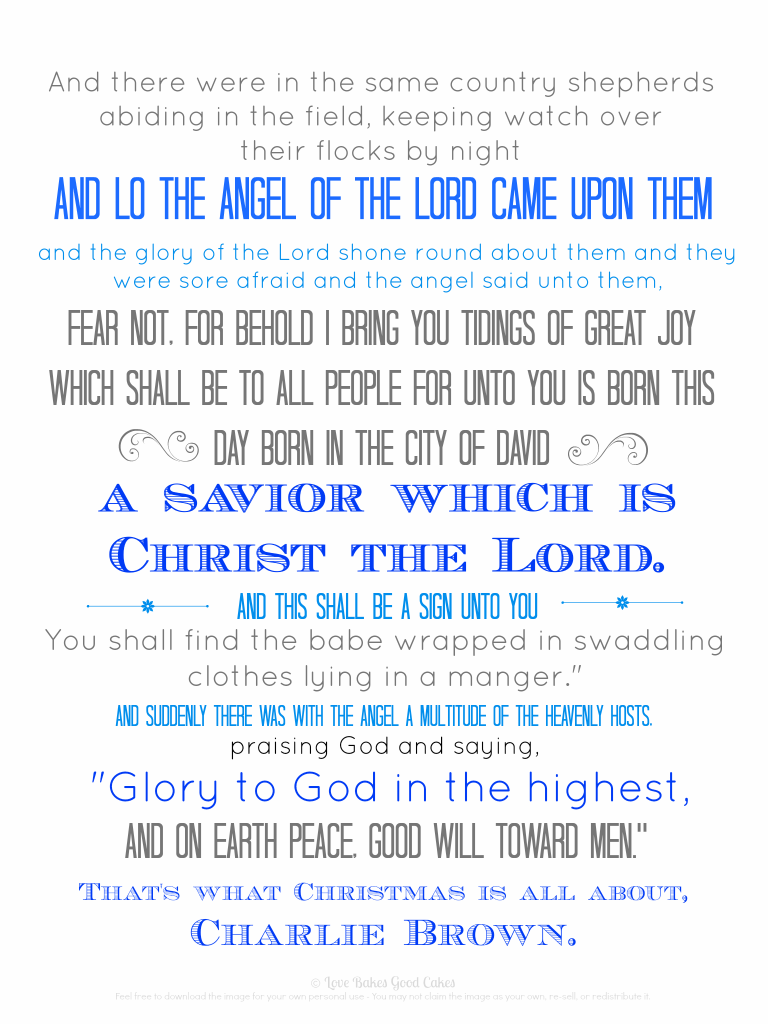 One of my favorite Christmas programs is "A Charlie Brown Christmas". I took the part where Linus explains to Charlie Brown what Christmas is about and made it into a printable. You can find it HERE. There are 4 color choices.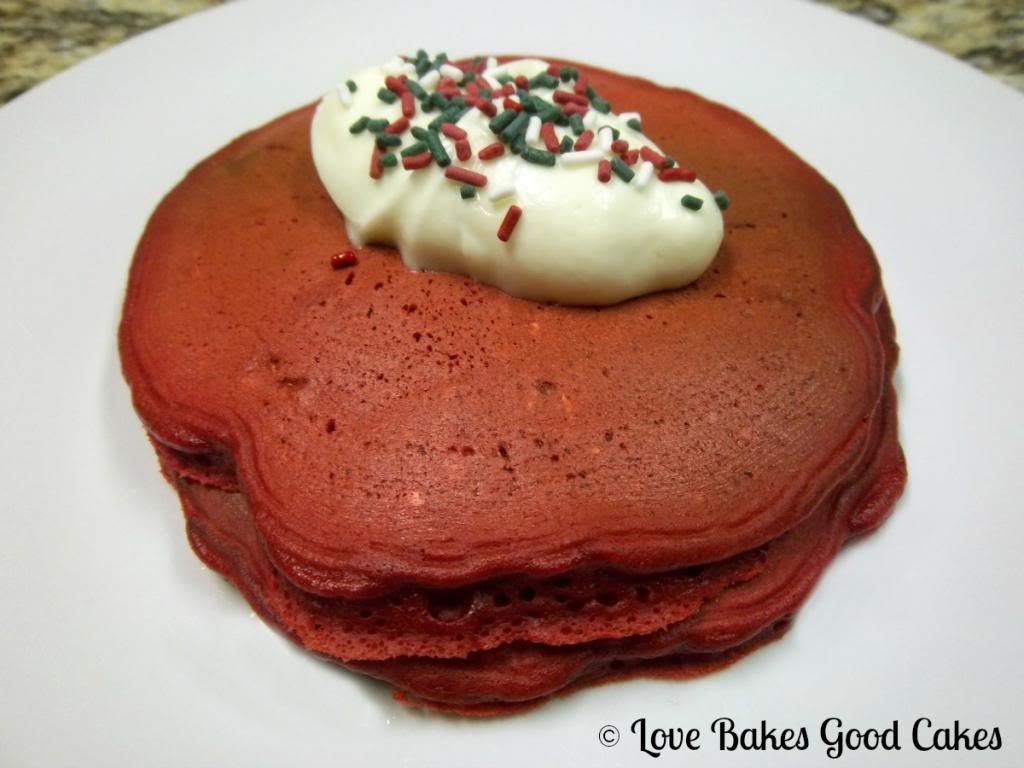 Thursday, I shared another easy breakfast idea .... perfect for Christmas morning! Red Velvet Pancakes with Cream Cheese Frosting. We had them last Christmas for breakfast! I've made them a few times throughout the year because they are so good and such a treat.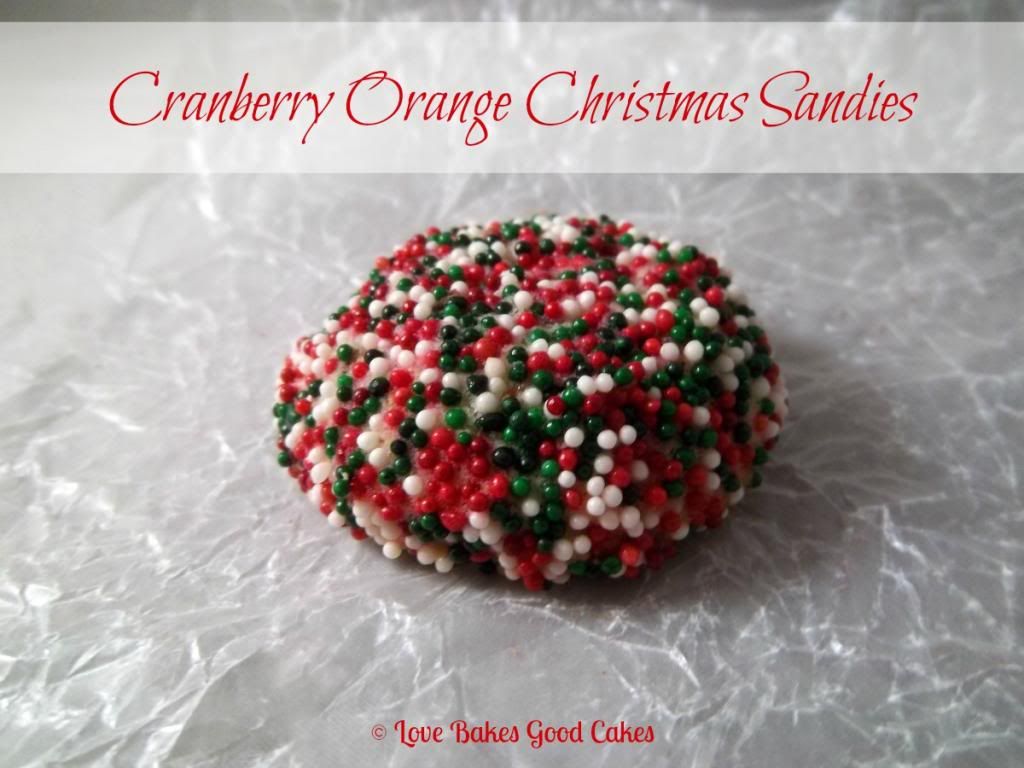 Shared at these fun parties!
Don't forget to like, share and comment ♥

Copyright © Love Bakes Good Cakes 2012 All Rights Reserved