With the weather turning colder, is there anything more comforting than a bowl of soup? Add in the hustle and bustle of the holiday season - and sometimes you just don't have time to make a from-scratch soup. Panera Bread offers a variety of soups in their bakery-cafes daily! You can enjoy classic flavors like French Onion and Broccoli Cheddar .... or check out a new favorite such as Low-Fat Vegetarian Garden Vegetable with Pesto. With fresh ingredients and the "Goes Good In" philosophy of making soup the right way - there is no doubt you're getting a great, satisfying and delicious
bowl of soup every time!
When I was offered to review Panera Bread, I accepted right away. Truth be told, we had never been to Panera Bread before this - and I thought this would be the perfect opportunity to try it! It also gave Brian and I, a little bit of a "date night" - something we don't get to do very often with five kids! We got our food to go - which is great for those times when you want to pick something up on your way home from work or after a long day of holiday shopping!
Since we had never eaten at Panera Bread before, we checked out the menu online before venturing out to get our food. I always like to act like I know what I'm doing when I go to a new place! I know some of y'all are just as guilty as well!
;)
There are lots of choices and a few struck my fancy right away. I actually called my local store and asked them what their best selling soup was - and I was told "hands-down" it was the Broccoli Cheddar Soup. That pretty much made my decision easy! Brian went with the Cream of Chicken and Wild Rice Soup. We ordered sandwiches too - part of the You Pick 2 Combination - Brian had the Smoked Turkey Breast and I went with the Sierra Turkey.
The store was welcoming and the employees were friendly. The process of ordering and picking up our food was easy. We had a very short wait time for our food (which is always a plus in my book!)
Anyone who has read my blog knows, I love soup. I even have an ongoing linky party dedicated to soup! Soup is pretty much one of the best things ever (besides Reese's Peanut Butter Cups, of course!) Both of our soup's were perfect ... and the flavors were wonderful. As a person who enjoys making my own bread, I absolutely loved the focaccia for my sandwich! The baguettes were pretty awesome too! Brian and I would love to go back another time (or ten) and try some of the other soups and sandwiches. I have my eye on the All-Natural Sonoma Chicken Stew for the next time - because there will be a next time! I'm now asking myself why we have waited so long to try out Panera Bread?!
You can read about Panera Bread's Soup Stories - Here, it talks about secret ingredients, classic cooking techniques and the inspiration behind all of Panera soup's.
You can test your powers of concentration with the Soup Scrambler. See how many soups you can make in 15 seconds. Warning: It gets harder with every round!
Want to know what's on the menu today? Be sure to check out the Daily Soups.
You can read how Panera is Feeding America by selling unsold bread and baked goods. They also offer Panera soup to those in need across America.
To see what's on the menu and see the nutrition information, click HERE.
You can find the location nearest you, HERE.
I hope you enjoy!
Shared at these fun parties!
Don't forget to like, share and comment ♥
Disclaimer: As part of the DailyBuzz Food Tastemaker Program, I received a gift card to Panera Bread to sample their soups. All photography and opinions are my own.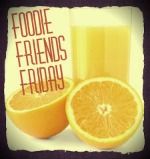 Copyright © Love Bakes Good Cakes 2012 All Rights Reserved