I wanted an easy way to plan my menu and grocery list, so I decided to make a printable. I left the days blank in case anyone ran their weekly menu on different days than me. I also left the grocery section open - I like to sort my shopping list based on how I shop in the store, but figured someone else may not shop "my" way. I hope this will be useful to you!
Below, you will find examples of how it looks when this printable is used.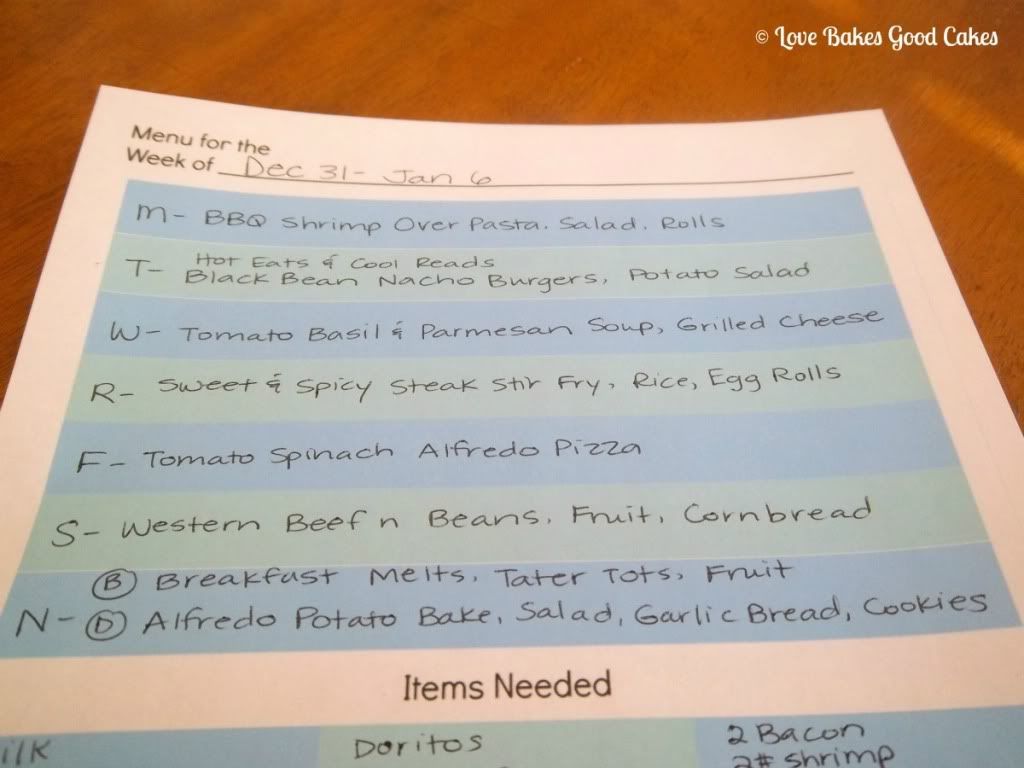 My week starts with Monday ... but, I left the days blank so you can use it for whatever day your week starts. The spaces are also tall enough to write two meals. Since we have the same breakfast and lunch throughout the week, except for Sunday, I add a breakfast plan there.
In the "Items Needed" section, I group my dairy section, frozen, canned goods, paper goods, meat department and produce. That way I don't have to look all over my list to find what I may need. I just find the appropriate section and it's easy to get those items without having to back-track all over the store. Again, I did not title the sections so you can use it how it best works for you and your shopping.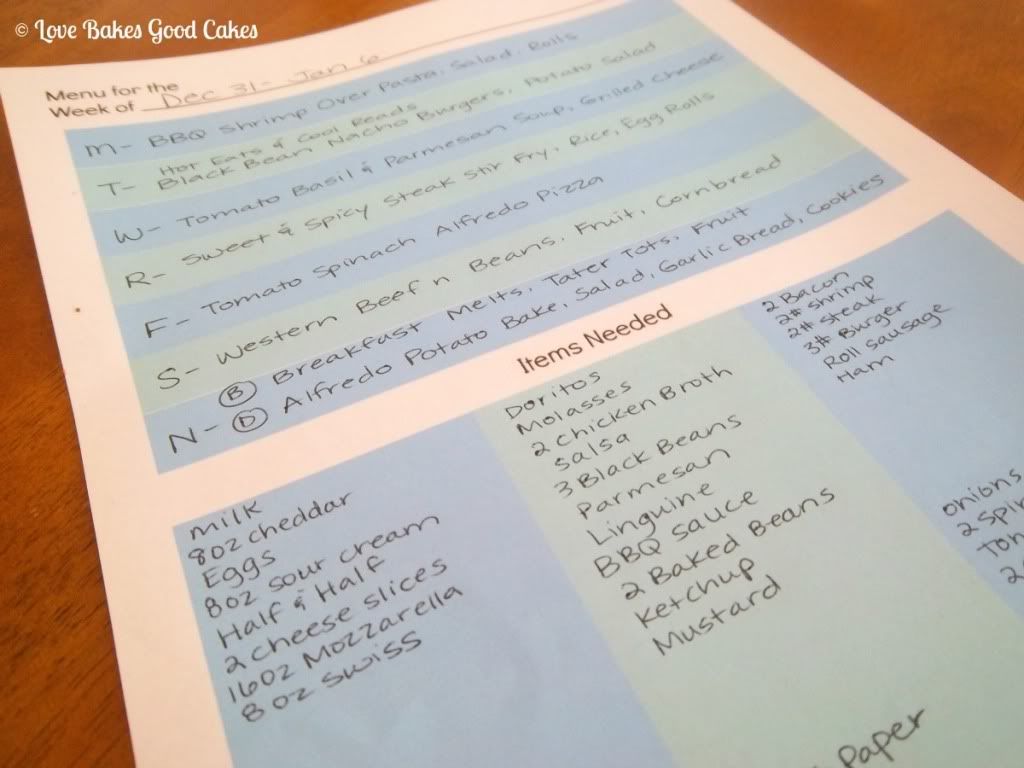 Another look at my menu plan ....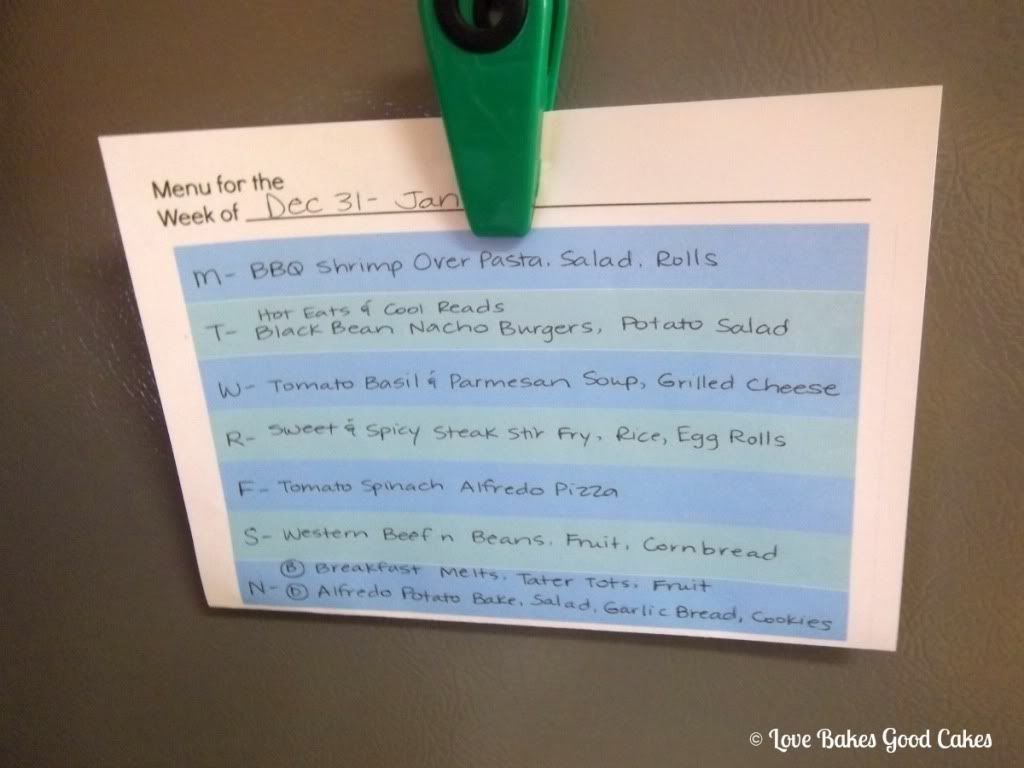 After I finish my grocery shopping, I fold the paper and hang it on the side on my refrigerator. I can easily glance at it to set out anything that needs to defrost. My kids never ask me, "Mom, what's for dinner?" - they can see it on the fridge.
I have 4 color choices to choose from -
Click HERE for the pink menu
Click
HERE
for the yellow menu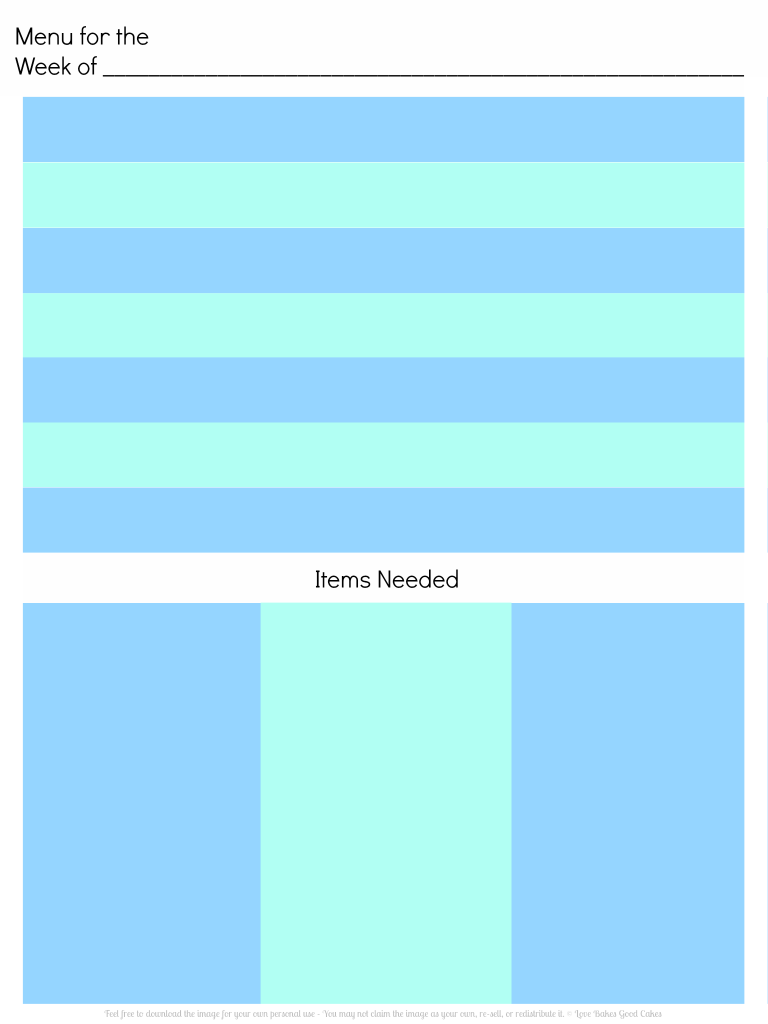 Click HERE for the blue menu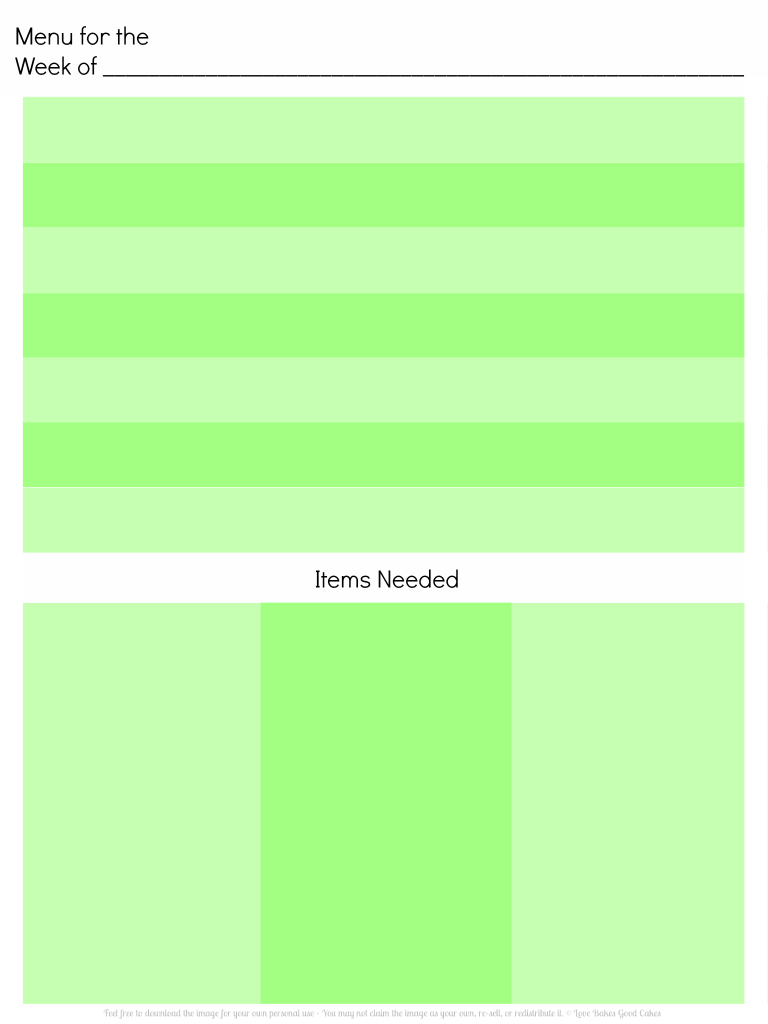 Click HERE for the green menu
I hope you enjoy! Shared at these fun parties!
Featured at Crystal and Co.
Don't forget to share and comment ♥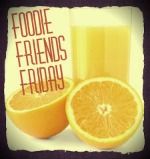 Copyright © Love Bakes Good Cakes 2012 All Rights Reserved