If you haven't taken my Facebook poll about What your favorite Thanksgiving dish is, you can find it
HERE
. It only takes a few seconds of your time and I would appreciate it. :)
I'm doing my Thanksgiving shopping today. (Pray for me) I hope the store has everything I need! I don't have a back-up plan if they don't. Unfortunately, my local Wally World is notorious for not having what I need. It happens every single week - they won't have something (or many things) on my list - which means I have to make a trip to another store - really, I should just shop at the other store for as many times as this has happened. Not to help matters, I have been such a procrastinator this year. I just cannot get in the swing of things. I'm not sure what my problem is ..... Anyone else having a hard time getting into the holiday mood this year?
Anyways, let's get to the Weekend Round-Up ....
I shared this
Sausage Stroganoff Soup
on Sunday. It is full of potatoes and sausage, with a hint of Dijon mustard. It's super easy to make since it starts with a box of prepackaged scalloped potatoes. If you're looking for something a little different, definitely give this soup a try - you'll be pleasantly surprised!
Menu Plan Monday can be found
here
. This week, we're trying a new recipe - Crustless Ham Savory Bake from
With a Blast
(we're having it tonight actually!!) and I'm making my gramma's Pork and Sauerkraut with Dumplings. (The recipe will be coming to the blog in the future). These are two dishes that really stand out to me this week!
Tuesday's post was
All my Bloggy Friends #21
. If you haven't linked up yet, there's still time! The party closes tonight at 11:59 pm EST. I love seeing all the new ideas every week! And -
starting this week, you can link up your giveaways
!! I had found there wasn't really much opportunity for us to spread the word about our giveaways - it seems like most bloggers do not want you linking them up. As long as it's family-friendly, link away!
I guest posted my
One Pot Goulash over at Kathe with an E
on Halloween. Thursday, I brought it on home to share at Love Bakes Good Cakes. You can find the recipe
HERE
. It has also been featured at the Weekend Potluck ... and it has received rave reviews from the people who have let me know they tried it! Definitely a family-pleasing meal - and the leftovers are just as great!
It's no secret that I love soup. I shared this
Chicken Broccoli and Wild Rice Soup
on Thursday. It's easy and satisfying - and a nice change from the traditional Chicken and Rice Soup. Add some rolls, and you have a great meal!
Yesterday, I shared these
Black Bean Nachos
. They are a great alternative to regular beef or chicken nachos - It's budget-friendly and full of protein. They also make a great Meatless Monday meal!
Have a great weekend, y'all :)
Don't forget to like, share and comment ♥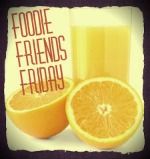 Copyright © Love Bakes Good Cakes 2012 All Rights Reserved