Let me start by saying, this is not a sponsored post. This is something I believe very strongly about. I believe this is a project that can change the life of a child ... and in turn maybe, help change a small part of our world. I believe so strongly in this project, that I wanted to share it with all of you.
I know many of you have heard of Operation Christmas Child. Some of you may not have. Operation Christmas Child is a project sponsored by Samaritan's Purse. Samaritan's Purse, founded in 1970, is a nondenominational evangelical Christian organization providing spiritual and physical aid to hurting people around the world.

You can learn more about Samaritan's Purse and their mission

HERE

.
This year, Operation Christmas Child has the goal of reaching 100 million children for Christ. You can fill your shoe box with things you purchase yourself from your local store ... or you can build a box for a child online. You also have the option of making a monetary donation and letting staff select items to fill the box.
I can only imagine how much joy a Christmas shoe box will bring a child ...
and the act of love it shows.
It makes me smile (and tear up a bit) knowing the children who receive these boxes will be full of joy and hope ... and they will know that they are loved and not forgotten. I hope these simple gifts bring the children who receive them to our Lord and the greater gifts He has for them. What a great testimony of Christ-like love for the children to share with their families!
If you are interested in filling your own shoe box, you can visit the
Operation Christmas Child website
for more details or click any of the links to be taken directly to their page.
Click HERE for a list of ideas to pack in your shoe box.
Click
HERE
to find the drop-off location nearest you.
Click HERE to build your box online.
Some of the images, video and information in this post are the sole property of Samaritan's Purse. © 2008 Samaritan's Purse. All Rights Reserved. Used with permission.
Don't forget to like, share and comment ♥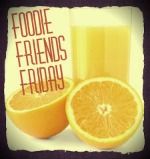 Copyright © Love Bakes Good Cakes 2012 All Rights Reserved