My husband's birthday is this week. We celebrated over this past weekend by going to a local Italian joint for lunch and of course, eating cake and ice cream! :) (Cake and ice cream are the best parts of birthday's in my opinion!!) Try explaining to a 3 year old, that every time someone has a birthday, it doesn't mean HE gets to blow out the candles. Yeah, doesn't work. Lol. However, with as many candles as Brian had on his cake this year, he just may have needed the help blowing them out! ;)
Here's what we're having at our house this week:
Breakfast Monday - Friday: Cereal, Grits, Oatmeal or Smoothies with Fruit of Choice
Lunch All Week:
Leftovers, Soup, Sandwiches, Boxed Mac and Cheese, Personal-sized Tortilla Pizzas or Baked Potatoes
Monday - Homemade Mac and Cheese, Peas, Fruit, Rolls
Tuesday - BBQ Bacon Cheeseburger Buns, Fries, Applesauce
Wednesday - Tomato Soup, Pesto Grilled Cheese Sandwiches
Thursday - Gyros with Homemade Pita Bread, Fresh Broccoli with Dip
Friday - Italian Sausage, Mushroom, Spinach and Red Onion Pizza
Saturday - (B) Breakfast Out
(D) Pancakes, Sausage Links, Scrambled Eggs, Hash Browns, Fruit
Sunday - (B) Pumpkin Streusel Coffee Cake, Fruit
(D) Grilled Chicken, Baked Sweet Potatoes, Spinach Salad, Rolls,
I hope you enjoy!
Shared at these fun parties!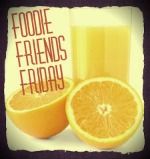 Copyright © Love Bakes Good Cakes 2012 All Rights Reserved