Well, they finally did it.
They convinced me to make Mac and Cheese Pizza this week. I have tried avoiding it as long as possible, but the kiddos were dead-set this time. The husband even wanted it. I was outnumbered. I truly believe Mac and Cheese Pizza is some sort of pizza blasphemy. I added it to the menu to humor them .... We'll see how it goes! Pray for me ;)
Here's what we're having at our house this week:
Breakfast Monday - Friday: Cereal, Grits, Oatmeal, Smoothies with Fruit of Choice, Breakfast Burritos
Lunch All Week:
Leftovers, Soup, Sandwiches, Mac and Cheese, (Brian - BBQ Chicken on Bun)
Monday - Homemade Tuna Helper, Peas, Applesauce, Rolls
Wednesday - White Chicken Chili, Cornbread
Thursday - Adobo Chicken with White Rice, Broccoli, Lumpia
Friday - Mac and Cheese Pizza
Saturday - (B) Breakfast Out
(D) Baked Fish, Stuffing, Mixed Veggies, Rolls
(D) Chicken Pot Pie, Side Salad, Snickerdoodle bars
I hope you enjoy!
Shared at these fun parties!
Don't forget to link up YOUR Soup Recipes HERE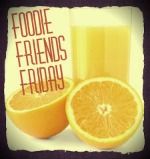 Copyright © Love Bakes Good Cakes 2012 All Rights Reserved