Soup is one of my favorite things. We eat it year-round. I have tons and tons of soup recipes.
I have had this recipe for years and do not remember where it came from originally.
Aside from
chili
, this Slow Cooker Chicken Posole is my absolute next favorite soup! I especially love this recipe because I can throw it all in the crockpot and let it do it's thing. It smells ah-mazing ... tastes even better ... and there is little "work" involved!
According to Wikipedia, posole or pozole, "is a traditional pre-Columbian soup or stew from Mexico, which once had ritual significance." If you're interested in the ritual significance, check out this Wikipedia link ... You just might be surprised what went into this soup originally! Yuck!
My family prefers chicken to pork, so we use chicken ... But feel free to use pork if you prefer. We like to top ours off with cilantro, lime wedges and tortilla chips. Sometimes we like to add avocado.
Slow Cooker Chicken Posole
1 can (15 oz.) yellow or white hominy, drained
1 can (14.5 oz) Mexican-style diced tomatoes
1 can (10 oz.) mild green enchilada sauce
3-4 garlic cloves, minced
1½ lb. boneless, skinless chicken breast halves (about 3-4)
Chopped cilantro, optional
In a 4 qt. slow cooker, combine the hominy, tomatoes, enchilada sauce, carrots, onions, garlic and cumin. Add the uncooked chicken and stir to combine. Cover and cook on LOW for 6-8 hours or until the chicken is cooked through and the vegetables are tender. Remove chicken from the slow cooker and shred. Stir chicken back into the slow cooker. Serve in bowls. Top with cilantro, if using. Serve with lime wedges and tortilla chips.
I hope you enjoy!
Shared at these fun parties!
Featured at Pamela's Heavenly Treats, Ms. enPlace, Beez Rental Designs, Hammock Tracks and This Gal Cooks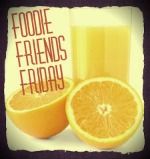 Copyright © Love Bakes Good Cakes 2012 All Rights Reserved