It's already the middle of September ...... sheesh!! Time is flying by. I am glad to see some of the cooler weather ... and I'm finally getting a little bit motivated to start Fall baking. Fall isn't usually my favorite season (we'll have to wait about 6 more months for that) ... but this year just feels different for some reason. Here's a look at what will be cooking in our kitchen this week:
Breakfast Monday - Friday: Cereal, Grits, Oatmeal or Smoothies with Fruit of Choice
Lunch All Week:
Leftovers, Soup, Sandwiches, Boxed Mac and Cheese, Personal-sized Tortilla Pizzas or Baked Potatoes
Monday - Pumpkin Stuffed Shells, Side Salad, Garlic Bread
Tuesday - Turkey Subs, Pasta Salad
Wednesday - Cabbage and Bean Soup, Rolls
Thursday - Bourbon Chicken with Veggie Fried Rice, Egg Rolls
Friday - Italian Sausage and Veggie Pizza
Saturday - (B) Breakfast Out
(D) White Castle Casserole, Mixed Veggies, Applesauce
Sunday - (B) Bacon, Egg and Cheese Buns, Tater Tots, Fruit
(D) BBQ Bacon Cheeseburger Flatbread Melts, Broccoli, Fruit, Krispy Treats
What's on your menu this week? Are you trying anything new?
I hope you enjoy!
Shared at these fun parties!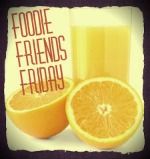 Copyright © Love Bakes Good Cakes 2012 All Rights Reserved