For what may be the first time in my life, I'm actually excited to see Fall. I'm not even sure why other than I was deprived of seasons as a child. Growing up in Florida, we never really had "seasons" so to speak - it was either hurricane season or it wasn't .... it was hot and humid all year, with the exception of a few weeks, where you wore a sweatshirt. I never owned a winter coat ... and the rare morning when there was "frost", it seemed like everything closed down until mid-morning when it all disappeared. (I know all the Yankees are laughing right now).
Now, I live in Eastern NC. We are not tormented with the extreme heat and humidity year round like Florida ... and we don't get 20 feet of snow in the winter like the northeast. I can't handle the snow. I don't like it ... at all. We have just enough of the seasons here in Eastern NC to say we had them - thankfully, it's usually not on the extreme end of either side of the spectrum.
I made this printable to replace my 4th of July one ..... that's still hanging up - even though the 4th of July has long ago came and gone. Oops! I'm sharing it with you - I hope you enjoy! :)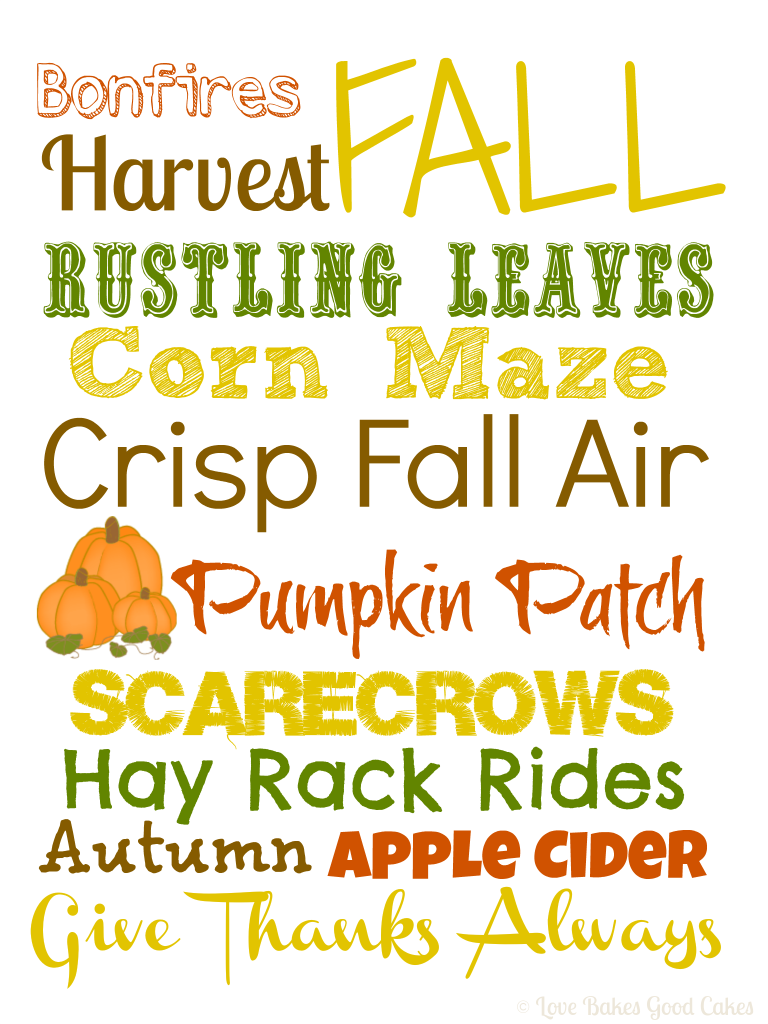 I hope you enjoy!
Shared at these fun parties!
Featured at Inside BruCrew Life, West Street Story and Bingo Buttercup Crafts

Copyright © Love Bakes Good Cakes 2012 All Rights Reserved